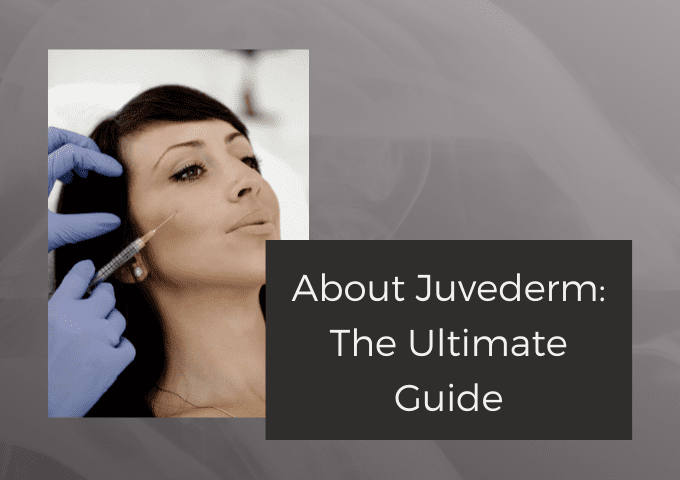 Juvederm is Allergan's popular line of dermal fillers that can be used to reduce the appearance of wrinkles and fine lines. The products are made of hyaluronic acid, which is a natural substance that helps keep the skin hydrated. The Juvederm line can be used on any area of the face, including the lips, cheeks, under eyes, and around the mouth. 
In this guide, we will discuss everything you need to know about Juvederm fillers.
How it Works
Filler is a safe and effective way to achieve a more youthful appearance.
It works by injecting hyaluronic acid into the skin. This substance is a natural component of the skin that helps keep it hydrated and plump. 
One of the great things about the Juvederm line is that it can be customized to each individual patient's needs. The amount of product used and how many injection sites are needed will be determined by your provider based on your goals for treatment.
The length of Juvederm results can vary a good bit from person to person,  but typically can last for 6-12+ months before needing to be touched up.
Popular Treatment Areas
Typically, the most popular treatment areas for Juvederm are the nasolabial folds (lines from the nose to the corners of the mouth), marionette lines (lines from the corners of the mouth down toward the chin), and lips. Other common areas include correcting volume loss in cheeks and under-eye hollows.
Getting Juvederm
At Elan Skin, the first step to treatment with Juvederm is a consultation. During this consultation, one of our expert injectors will assess your unique needs and goals. Based on this assessment, they will develop a personalized treatment plan for you. This treatment plan may include multiple Juvederm treatments spaced out over time to achieve optimal results.
We want you to feel confident and comfortable with your decision to get Juvederm, and we will do everything we can to help you achieve your desired goals. A treatment usually takes 45-60 minutes. After a treatment, you may experience some redness, swelling, and bruising in the treatment area. This is normal and should resolve within a few days. 
Is Juvederm Right for You?
If you're looking for a way to reduce the appearance of wrinkles and fine lines, the Juvederm line of fillers may be right for you. If you're considering Juvederm, it's important to schedule a consultation to ensure that it's the right treatment for you. Fillers are a safe and effective option for most people, but it's not right for everyone. If you are considering Juvederm, it is important to learn whether or not it is right for you.
At Elan Skin, we always put the needs of our patients first. We understand that everyone's skin is different, and we'll work with you to create a treatment plan that's tailored specifically for you. Contact us today to learn more about Juvederm fillers and how they can help you achieve the youthful, radiant skin you've been dreaming of.
Located in Green Hills, Elan Skin has serviced the Nashville community with premier skin and body services since 2004. Experience the Elan difference today. Contact our customer service team at 615.814.4999 or book now online.