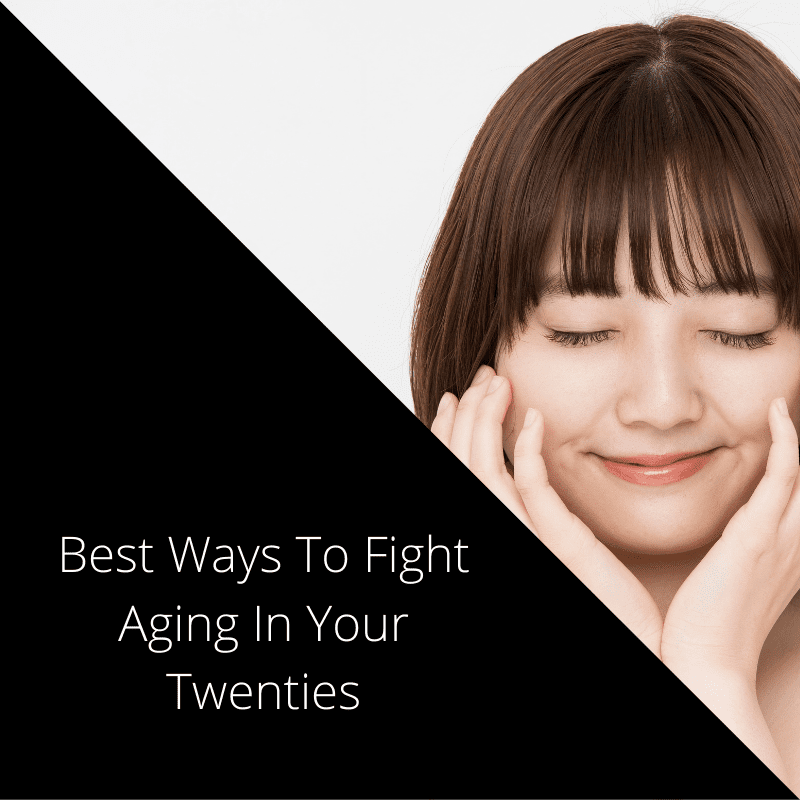 Being in your twenties is an exciting and confusing time. There is so much to see, do and explore while paving your path in the world. Whether you are just moving into your first apartment, starting your first job, or still grinding away at your college degree, there are a lot of things to think about in your 20s! Preventing signs of aging in your skin may not be at the top of your list. Your skin probably looks flawless and has a natural youthful glow to it so you may be wondering, why do I have to do anything to it? But, taking care of your skin in your 20s is the first step to prevent signs of aging. So why not take some steps now and prevent signs of aging before it's too late? 
Your 20s and Your Skin 
In your early 20s, your skin looks young and vibrant so there isn't too much you have to do to keep it looking great. You may still have to deal with some leftover teen acne as your hormones continue to balance out in your body, but finding a gentle acne treatment can help with that. As your 20s continue, your body naturally stops producing collagen, the thing that keeps your skin looking young and fresh. You might start to notice this change around age 25, and it may make you feel like your skin looks "thinner". This is also around the time that sun damage and discoloration can start to come out from all those summers soaking up the sun. As you head into your late 20s, you may start to see the appearance of fine wrinkles as well. The good news is that all of these changes are very gradual, and you may not even notice them until you're in your 30s. 
Your Daily Routine
You can easily implement a daily skincare routine in your 20s that will prolong the look of your youthful and vibrant skin. Creating a routine is one of the best ways to prevent signs of aging and take care of yourself with a little "me" time. 
Your daily routine should consist of the following: 
Cleanse 

Exfoliate

Moisturize

SPF
For some extra age-preventing steps, make sure you are eating well and exercising often. You can also start using products that include Vitamin-C or antioxidants to help fight sun damage and reduce the look of wrinkles. And remember to always take off your makeup at the end of the night! 
Best Skin Care Treatments in Your 20s
Skincare treatments in your 20s are about taking some time for you and doing what you can to prevent signs of aging early on. One great way to treat yourself and your skin is to schedule regular facial appointments. Not only will your esthetician help you come up with a skincare routine that will address all of your problem areas, but you will feel incredibly refreshed after your appointment. 
If you have spent a lot of time in the sun or were into tanning throughout your teens and twenties, you should consider  a chemical peel. Peels will help dissolve dead skin cells and let the healthy, smooth skin from below shine through. They also address sun damage and can help even out discoloration. 
If you want a quick refresh for your face, you can add dermaplaning to any of the other skincare treatments you are getting. Dermaplaning is an easy way to get rid of all of that unwanted dead skin and hair while gently exfoliating your face. 
 If you're not sure where to start on your skincare journey, feel free to contact us. We can help you get started. There's no better time than the present to nourish your skin.and prevent signs of aging.Trust us, your future self will be glad you did.