SCHEDULE A COOLSCULPTING® CONSULTATION.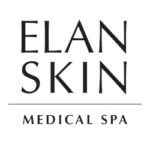 Visit us in Green Hills:
ELAN SKIN
3750 Hillsboro Pike
Nashville, TN 37215
or call 615-814-4999
Request a Consult
Submit your details below and one of our CoolSculpting® Specialists will call you to schedule a free consultation.
Want to call us?
Call 615-814-4999
Let our trained and experienced CoolSculpting® Specialists help you develop a custom treatment to transformation plan that will best address your specific concerns and body type.
Cool Sculpting is an FDA-cleared, non-invasive, non-surgical body contouring treatment. It uses an effective, fat-freezing technology, and has proven to reduce stubborn fat with no needles, no surgery, and best of all, no downtime.
Prices and treatment plan provided during consultation.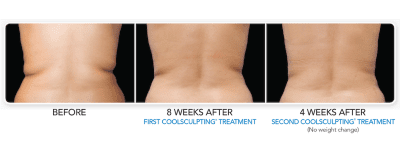 I'm in my mid-50's and have always been very physically active with Bikram Yoga, Spinning and Weight Training, but I was extremely frustrated with fat around my stomach. No matter how much work I've done, no results. "CoolSculpting®" at ELAN was the only thing that worked. You guys are fantastic.
I had been searching for the best CoolSculpting® services in Nashville, and ELAN is #1 by far. I moved here from LA 3 years ago, and I was so glad to find a place that's actually on par with the best skin and body shops I've been to out west.
I went into ELAN to have CoolSculpting® and was completely blown away by how friendly the staff was. I've been to other offices where you practically have to dance around to even get anyone to acknowledge you. ELAN gave me awesome service, while indulging me with the pampering you'd get from a spa.
Frequently Asked Questions
1. Am I a good candidate?
The best candidates are those with an active lifestyle who want to address areas of stubborn fat. The CoolSculpting® fat reduction procedure is specially designed for those who have unwanted fat that resists diet and exercise. Good candidates have noticeable bulges in certain areas they'd like to reduce. Request a one-on-one consultation with a CoolSculpting® Specialist who will determine if the procedure is right for you.
2. How much does the CoolSculpting® procedure cost?
The price for CoolSculpting® varies depending on your areas of concern, the number of sessions needed, and your ultimate goals. At Elan we will help you create a customized treatment plan with your specialist that is tailored to your body, your goals, and your budget. Best results are achieved with a series of treatments, typically ranging from $1,000-3,000.
3. How long is each session? How many sessions will I need?
The length of your CoolSculpting® session will vary depending on the number of areas being treated during one visit. You and your provider may schedule additional sessions in order to meet your goals. Many people read and check their phone during the session, and we also offer the ability to watch Netflix on a TV in the room. We'll also be happy to treat you to a coffee or other beverage during your procedure.
4. Where does the fat go? Are the results permanent?
Once the treated fat cells are crystallized (frozen), they die and are naturally processed and eliminated from the body. Once the treated fat cells are gone, they're gone for good.
5. What does it feel like?
As the cooling begins during the first few minutes, you will feel pressure and intense cold. This soon dissipates.
6. Is the CoolSculpting® procedure safe?
The CoolSculpting® procedure is FDA-cleared for the flank (love handles), abdomen, thigh and chin.
7. Are there any side effects?
Following the procedure, typical side effects include temporary redness, swelling, blanching, bruising, firmness, tingling, stinging, tenderness, cramping, aching, itching, or skin sensitivity, and sensation of fullness in the back of the throat after submental or submandibular area treatment. Rare side effects may also occur. Paradoxical hyperplasia (visibly enlarged tissue volume in the treated area) may develop two to five months after treatment and requires surgical intervention for correction. As with any medical procedure, ask your physician if CoolSculpting® is right for you.
8. Can I return to normal activities after my treatment?
Yes, you can. CoolSculpting® is completely non-surgical, so typically you can return to normal activities immediately. Some patients experience redness, minor bruising, tingling, numbness or discomfort in the treated area, but this is temporary and will resolve completely. Often times, patients return to work after their CoolSculpting® session is over.
9. When will I see results?
You may start to see changes as quickly as three weeks after your treatment, and will experience the most dramatic results after two months. But your body will continue to metabolize the treated fat cells and continues doing so for up to four to six months after treatment.
10. Do I need to take special supplements or follow a strict diet and exercise program?
No supplements or pills are required and new diet and exercise habits aren't necessary, but may enhance results even further. Many patients feel more motivated to exercise and improve their diet after treatment.
11. What happens if I gain weight down the road?
Fat cells that have been eliminated are gone. When the body gains weight the fat has to be stored someplace, which can happen evenly all over your body and around treated areas. With less fat cells in those areas, you're less likely to see a significant weight increase in those areas.