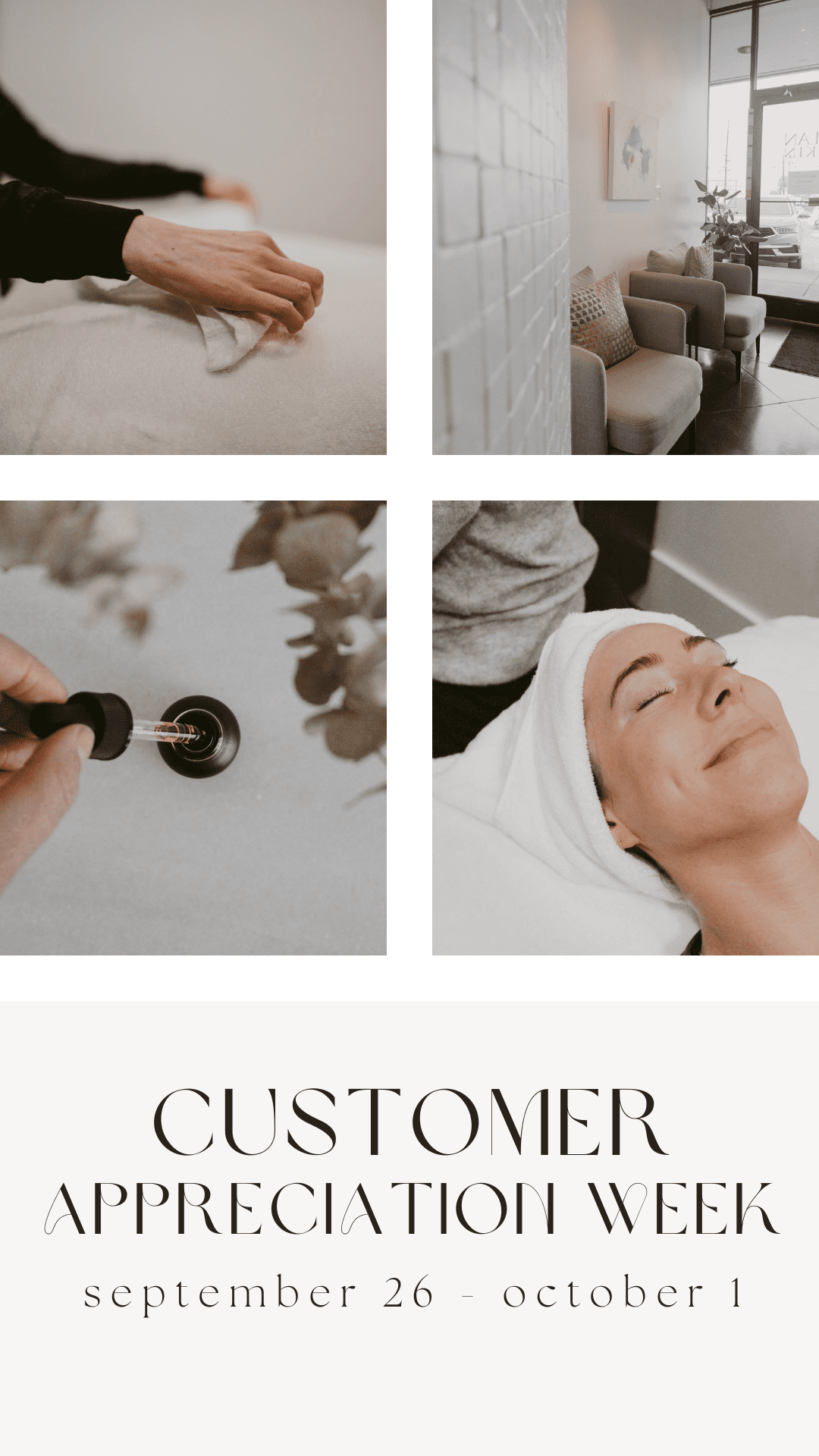 Customer Appreciation Week
Elan wouldn't be what it is today without our wonderful clientele, and to show our gratitude you're invited to our Customer Appreciation Week September 26th – October 1st!
Join us each day (in person or on Instagram) for daily giveaways and gifts from local businesses.
Weekday Giveaways
Monday
– Free HydraFacial or DiamondGlow
– Handmade jewelry + gift card from Hardwear Merry
Tuesday
– Free Brow Lamination or Lash Lift
– Floral arrangement from Jen Solesby Designs
Wednesday
– $250 Elan Skin gift card
– Gift basket from Newly Goods
Thursday
– Free Dermaplane with Hydrojelly mask
– $250 gift card to Gus Mayer
Friday
– Free Botox/Dysport visit
– Gift basket from Woven Goods
*Monday – Friday giveaways can be entered in person or through Instagram.
Saturday Open House 3PM-6PM
Elan Giveaways
– 1 year of free Botox/Dysport
– 3 Morpheus8 treatments
– 1 year of free brow wax & tint services
Local Business Giveaways
– One month of group exercise classes + one session with Dr Derek Leist from Prevail Rehab & Fitness
– 2 weeks of combination meals with delivery by Provisions Kitchen
– Charcuterie board for 8 people with delivery by Host & Toast Luxury
– $250 gift card to Lockeland Table
– Bundle by Pennington Distilling Co.
*Saturday giveaway entries are in person only from 3PM – 6PM.

Open House – Saturday Oct 1st, 3PM – 6PM
You don't want to miss our grand finale on Saturday, October 1st from 3PM – 6PM when we host an open house for you and friends to enjoy food, drinks, win prizes, and even have the chance to save on skincare long after the week has passed with super exclusive retail and membership pricing! During the open house, we'll be drawing winners for three major giveaways that include:
– 1 year of free Botox/Dysport
– 3 Morpheus8 treatments
– 1 year of free brow wax & tint services
Alongside the big giveaways, we want to offer you a chance to chat with one of our team to help get you started on your skincare journey, and leave with a customized 3-6 month skincare plan. To help you achieve that, we'll be offering a starter kit of our favorite products for $50 and you'll also have the opportunity to purchase any of our other products at 50% off (limit of 3)– simply by showing up!
Lastly, we'll be offering major discounts on our two membership options:
Monthly Membership: $500 for 12 months (normally $95/month)
Annual Membership: $100 for the year (normally $250)
Mark your calendars for the week of September 26th – October 1st and tell your friends! We value our clients above everything else, and want to show our appreciation in the best way we know how – we promise you don't want to miss this!!!
If you have any questions in regards to the details above, feel free to contact Elan Skin at 615-814-4999.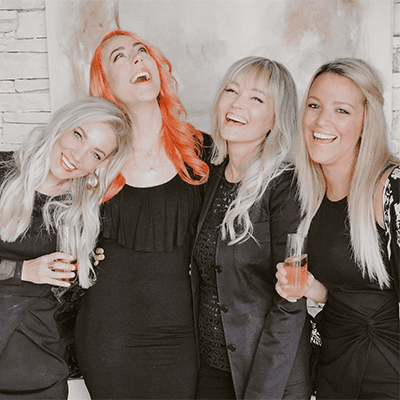 Customer Reviews on Google
Angela Pacheco
Local Guide on Google
The experience at Elan is always enjoyable. The team is very friendly and helpful.
I see Sarah and she has transformed my skin in the last year.
Excellent service!
Michael Pekhazis
I had a fantastic experience at Elan. I got (my first) microdermabrasion facial & was super impressed by the communicative approach, aftercare advice, &, most importantly, results.
You can tell how much care & attention is put towards the client's experience which is refreshing.
Anna Dickerson
I had the Signature Facial and the Dermaplaning Treatment at Elan. This was by far the best facial that I have ever had! It was so relaxing and my skin was absolutely radiant after my treatment.
I also had dermaplaning which I had never done before. I have sensitive skin so I was a little nervous at first, but the esthetician calmed my nerves and the results were magical!