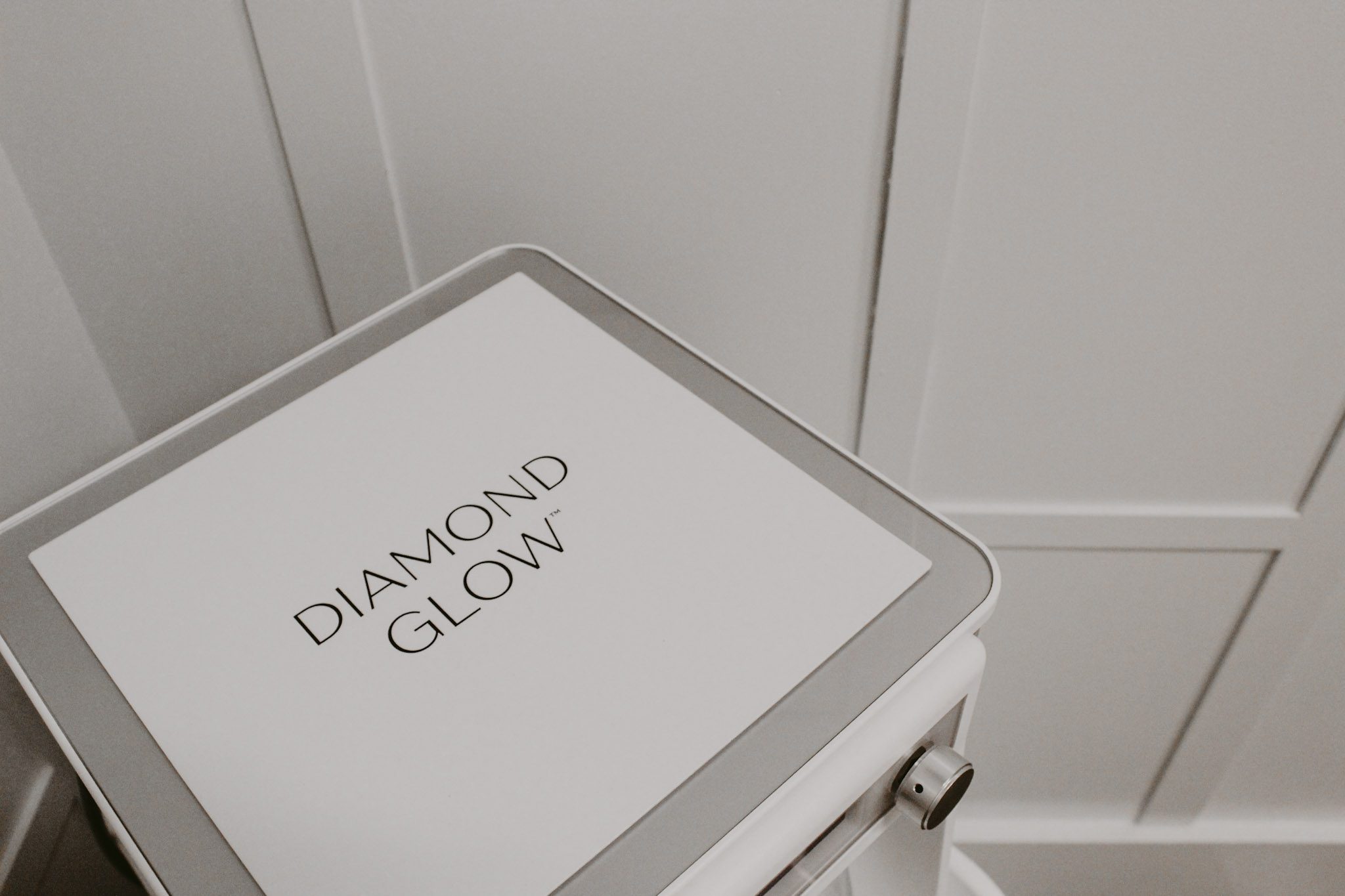 DiamondGlow $205
Add-On Signature TNS Serum $30:
DiamondGlowdeeply cleanses, exfoliates, extracts, and infuses the skin with specialized serums. Choose from Skin Brightening, Ultra Hydrating, Vitamin C, Pore Clarifying and SkinMedica's signature TNS Advanced+.
What is a DiamondGlow?
Your skin will sparkle! DiamondGlow is an innovative new facial treatment that exfoliates, extracts, and infuses your skin with nourishment-rich serums. This 3-in-1 process removes debris to renew your skin, deeply cleanses pores and enhances luminosity and clarity beyond anything you've experienced with a typical facial treatment. Serums used in the process can be customized to your specific goals and skincare concerns. DiamondGlow represents the next level in skin resurfacing technology and provides both immediate and long-lasting results.
While you will see the difference after just one treatment, DiamondGlow works even better after multiple visits as the treatment and serums used have a multiplying effect.
How does it work?
One of the greatest advantages is that the DiamondGlow incorporates a 3-step process that delivers immediate, superior results. The first step in the process is to apply steam to open pores and cleanse the face. Once your skin is ready, your aesthetician will apply the DiamondGlow wand to simultaneously extract, exfoliate and infuse the skin with the customized serum of your choice. Available serums include Skin Brightening, Ultra Hydrating, Vitamin C, Pore Clarifying and SkinMedica's signature TNS Advanced+. The entire process requires no downtime and is typically completed in just one 30-minute sitting. Following just one treatment, your skin will appear brighter, fresher, smoother and, most importantly, healthier.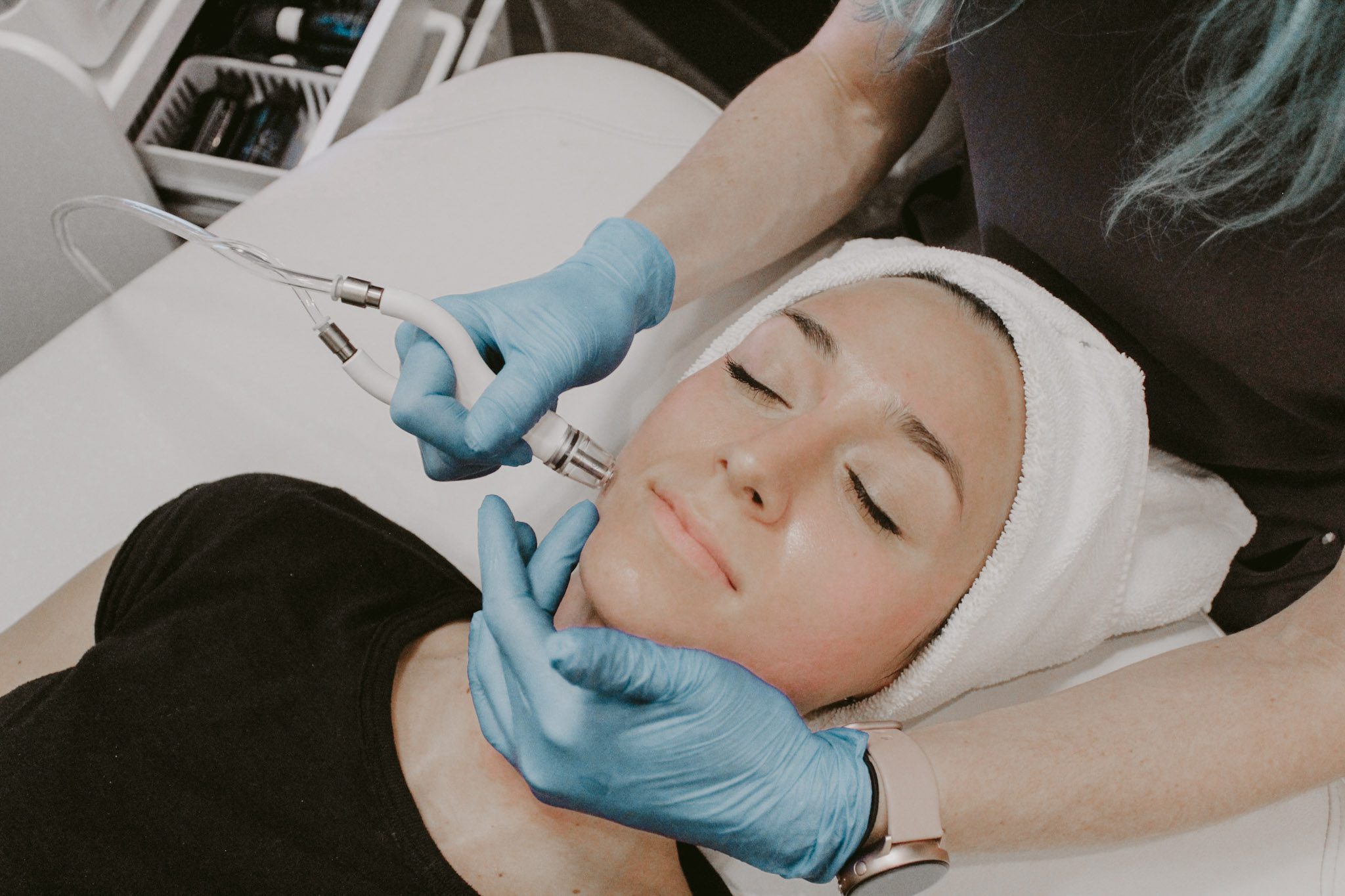 Candidates for DiamondGlow
DiamondGlow is safe for nearly all skin tones and types. It is a great treatment for anyone who experiences acne, dry skin, uneven tones, sun damage, and wishes to minimize fine lines and wrinkles.
Does DiamondGlow hurt?
Clients typically experience no pain during the treatment. You may experience some redness from the process, but this typically subsides quickly, so you can continue with your day following this 30-minute treatment.
What are the primary benefits of DiamondGlow?
DiamondGlow is a next level facial treatment that simultaneous extracts, exfoliates and infuses specialized serums through one 30-minute process. Primary benefits include:
Delivery of brighter, fresher, smoother, healthier skin
Improved tone and unclogged pores
Minimized fine lines and wrinkles
Hydration of roughness and dryness
Aid to dull, congested skin
How many treatments are required?
Results from DiamondGlow are immediate but work even better after multiple visits due to the multiplying effect of the treatment and serums. To see maximum results a consistent treatment regimen is recommended.
Curious how to prepare for your Elan appointment? Curious about recommendations after your visit? See our Pre-Treatment and Post-Treatment Guides.
Customer Reviews on Google
The experience at Elan is always enjoyable. The team is very friendly and helpful.
I see Sarah and she has transformed my skin in the last year.
Excellent service!
I had the Signature Facial and the Dermaplaning Treatment at Elan. This was by far the best facial that I have ever had! It was so relaxing and my skin was absolutely radiant after my treatment.
I also had dermaplaning which I had never done before. I have sensitive skin so I was a little nervous at first, but the esthetician calmed my nerves and the results were magical!
I had a fantastic experience at Elan. I got (my first) microdermabrasion facial & was super impressed by the communicative approach, aftercare advice, &, most importantly, results.
You can tell how much care & attention is put towards the client's experience which is refreshing.