See Noticeable Improvements In Just One Visit!
Nashville's Premier Filler & Botox Provider
Allē Rewards & Aspire Rewards Premier Partner
Get Rewards for Every Visit!
Complimentary Consultation Available for Those New to Filler & Botox
Filler & Botox are two of our most popular treatments for reducing signs of aging, restoring lost volume and rejuvenating your youthful appearance. Fillers may be used to increase lip volume, enhance shallow contours, soften wrinkles and improve the appearance of scarring. While neurotoxins such as Botox have been shown to slow signs of aging as well as minimize spasms, reduce sweating, and improve migraines.
Dermal fillers and Botox require little to no down-time and can be completed in a short visit. Botox injections typically lasting up to 4 months, while fillers typical last between 6-12 months. Our aesthetic injectors are all PA's or NP's with more than 25 years of combined experience. They can help you develop a custom plan for healthier, clearer and smoother skin.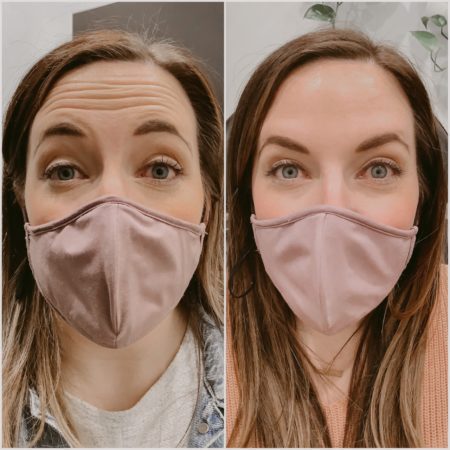 I have been to many spas for skin care in Nashville over the last ten years. I recently started going to Elan Skin. They are the best of the best!
Caty did my Botox! She did an amazing job. Easy to talk to, professional, and injections didn't even hurt! 100% recommend.
5 stars (and more stars if I could!) Definitely recommend this place to go to for your skin care needs. They're very informative about their work and are open to answering the questions you have about what skin care procedures and products work well for your skin.
Frequently Asked Questions
How Does Botox Work?
Neurotoxins (such as Botox) inhibit highly-localized communication between cells, blocking the neurotransmitter binding and causing the muscle to relax. As a result, muscles lose movement and skin appears smoother (no more smile lines).
How Does Dermal Filler Work?
Dermal fillers utilize a naturally-occurring substance in your body called Hyaluronic acid. In effect, these injectables boost the skin's supply of hyaluronic acid, adding volume in shallow areas and softening the appearance of lines and wrinkles.
Does Botox or Dermal Fillers Require Down Time?
No, typically Botox and dermal fillers are a short procedure and do not require any downtime.
Am I a Good Candidate for Botox & Dermal Fillers?
Most individuals who are experiencing signs of aging in the facial region or want to take preventative steps against signs of aging will be good candidates for Botox or dermal fillers. However, if you have any questions or concerns, Elan offers complimentary consultations, and we are happy to answer any questions you may have.
When Will I See Results From Filler or Botox Treatment?
Results from dermal fillers and Botox are immediately noticeable after just one visit.
What Age Should You Be to Use Injectables?
Anyone over the age of 18 may be a candidate for injectables depending on personal preferences and goals. However, it is never too late to begin using injectables.
Are There Any Side Effects to Botox?
Side effects vary from person to person and depend on the area being treated. Some potential side effects include swelling or redness, eye irritation, slight headache or neck pain. Typically, any potential side effects are short-term and subside within a few days. If you ever have questions or concerns our team is available to consult.
Do You Accept Allē and Aspire Rewards?
Yes, Elan is a Allē Rewards and Aspire Rewards partner.
Tell Me More About Elan?
Elan Skin opened its doors in 2004 as one of the first medical spas in Nashville. Our goal is to help you feel more confident about your skin and our expert service providers are well positioned to do this with over 150 years of combined experience. With a broad array of lasers and technologies, we can help you with the issues you want to address. Visit us and learn why we have been voted one of Nashville's best skin centers by Nashville Scene time and time again.
How Long Do Dermal Fillers Last?
Dermal fillers typically last from 6 – 12 months.
Are There Any Side Effects to Dermal Fillers?
Side effects are typically minimal though some swelling may occur immediately after the treatment.