Light Therapy, 30 min treatment – $100:
Light Therapy is a cosmetic treatment that uses gentle pulses of intense, infrared red and/or blue optimized light to treat undesirable pigment and vessels which can occur as a result of aging and lifestyle. Expect to see a decrease in the appearance of skin pigment and vessels and a more even skin tone. Results will progress over days/weeks after treatment. We offer two options for light therapy at Elan.
What is Light Therapy?
Light therapy is a non-invasive treatment that uses narrow band, non-thermal LED light to accelerate rejuvenation and repair skin cells. It's a popular treatment due to its broad usage for improving sun damage, acne, dermatitis, rosacea, eczema, psoriasis and general skin radiance.
How does it work?
Light therapy is an extremely relaxing method of promoting healthier skin. All you really have to do is lay back, and let the light do its magic. The core of the procedure involves specialized light energy being focused on the skin to increase collagen production as well as elevate ATP production in the cells of your skin. Collectively, this has many benefits including reduced swelling, improved circulation, increased cell energy and anti-aging benefits.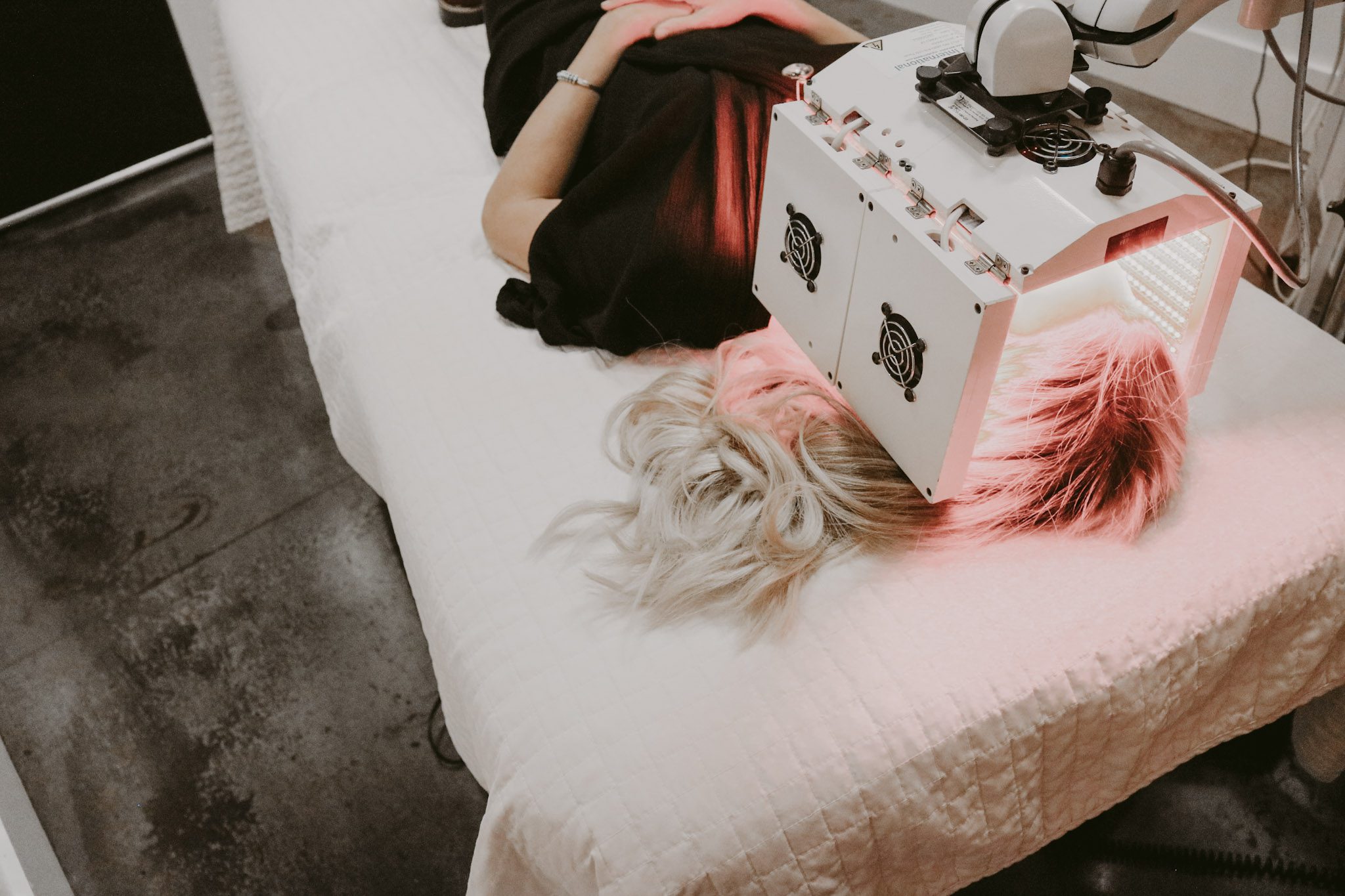 Candidates for Light Therapy
Light therapy is great for all skin types and can be an effective treatment for a wide variety of skin-related issues including acne, sun damage, rosacea, dermatitis, eczema and psoriasis.
Does it hurt?
Not one bit. All you will feel is a tiny bit of warmth.
Will I see results immediately??
Results from light therapy are seen over time and typically we recommend multiple sessions to maintain and maximize results.
Is light therapy at Elan different than home care devices?
Yes, home devices typically use lower frequencies and have not been proven to be as effective.
Curious how to prepare for your Elan appointment? Curious about recommendations after your visit? See our Pre-Treatment and Post-Treatment Guides.
Customer Reviews on Google
Excellent experience every single visit. Accommodating, understanding, experienced aestheticians make you feel comfortable and well cared for. Masterful injectors tailor procedures to your specific wants and needs without taking away from natural beauty. Elan is the oldest Medspa in Nashville, and it truly is a great place for all things aesthetics!
I highly recommend Elan Skin for your skincare needs! It is a beautiful space and I am also greeted with a warm welcome. Beth is the absolute best and I trust her fully for all my skincare needs! I can't say enough good things about Elan!
I love Elan Skin so much ! The staff is great and I always feel amazing when I'm done with anything I get done from an eyebrow wax, a facial, Botox or filler. They make you feel your best!