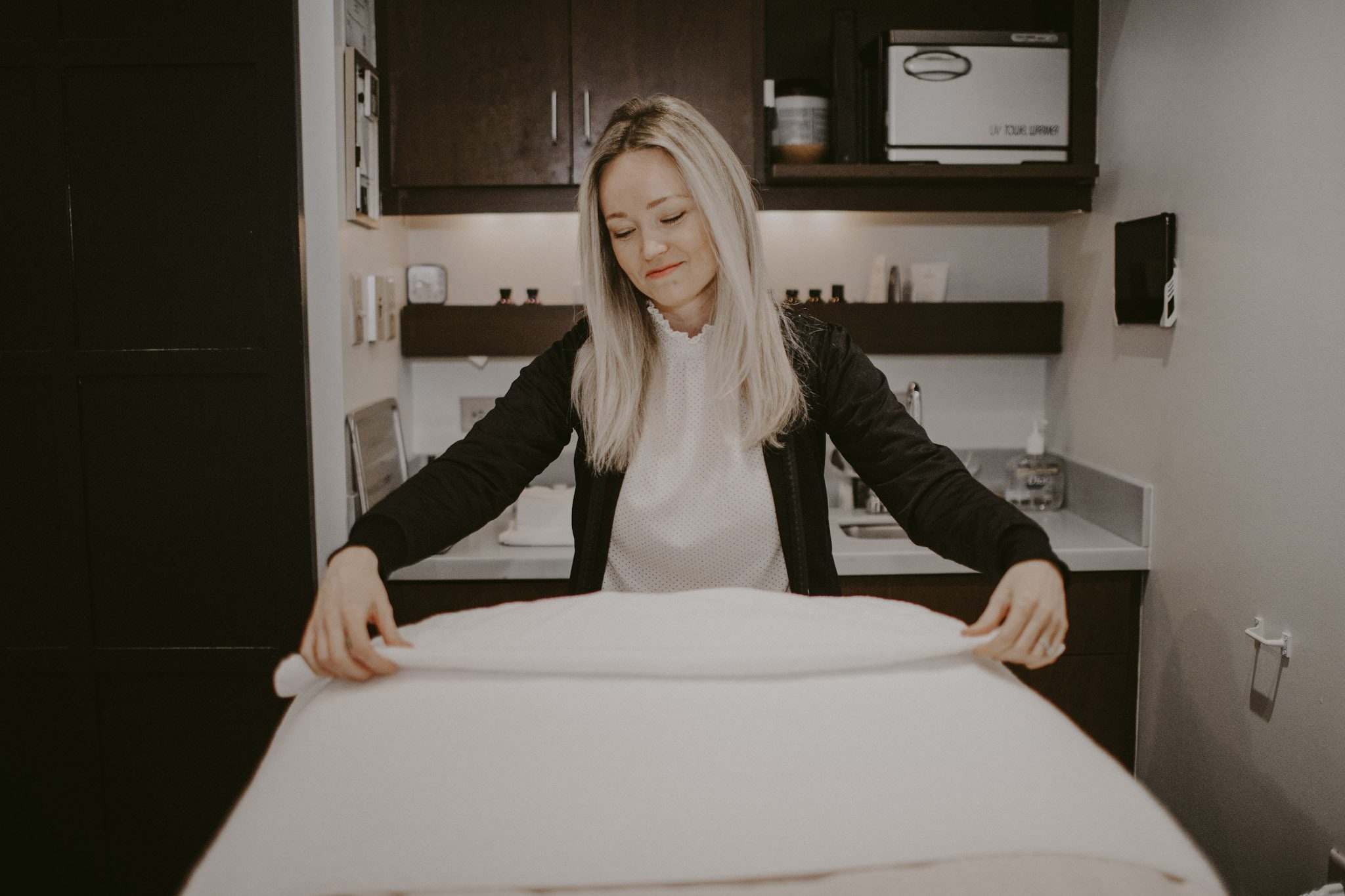 Monthly Option
$95/month includes:
Botox/Dysport $9/unit (Reg Price $13/unit)
$100 off full size syringe of filler ($50 off half size)
25% off non-injectable services
25% off retail purchases *excluding prescriptions
Weekly B-12 shot
Complimentary monthly blowout and 25% off retail at Elan Hair
Yearly Option
$250/yr includes:
15% off non-injectable services
25% off retail purchases *excluding prescriptions
25% off retail at Elan Hair
Glowing skin and healthy, vibrant hair demands regular care. We see it all the time and know that our clients achieve their best results through routine visits and a dedicated approach to achieving their goals.
At Elan Skin we value you, our client, and want to thank you by offering two amazing membership options to help you save year-round on all our most popular services and products. Choose from monthly or annual packages and enjoy discounts on Botox, HydraFacials, Microneedling and more.
Our clients love our services. Now, you can love them for less. Contact Elan at 615-814-4999 to sign up today.
Simply call us today at 615-814-4999 or click HERE to start saving on the services you already know and love.
What Is Your Cancellation Policy?
You may cancel your membership before it's renewal at any time with no fees or required notice. We have designed the program to enhance our connection and provide good, ongoing value to frequent clients. If the membership no longer makes sense for you, we respect that and do not want to create any barriers for your enjoyment of Elan.
Can Elan Membership Savings Be Combined With Other Promotions?
Savings cannot be combined with other promotions; however, we will honor any prices that are currently being offered at Elan. If there is more value for you to realize, we want you to have it!
Is there a limit to the number of services and/or products I can take advantage of on a monthly basis?
There is no limit on services or products. We believe that healthy skin can be a tremendous driver of your self-confidence and believe that regular visits combined with results-driven products are the best way for you to achieve that. We want to see you as often as makes sense for you!
Curious how to prepare for your Elan appointment?
Curious about recommendations after your visit?
See our Pre-Treatment and Post-Treatment Guides.
Customer Reviews on Google
The experience at Elan is always enjoyable. The team is very friendly and helpful.
I see Sarah and she has transformed my skin in the last year.
Excellent service!
I had the Signature Facial and the Dermaplaning Treatment at Elan. This was by far the best facial that I have ever had! It was so relaxing and my skin was absolutely radiant after my treatment.
I also had dermaplaning which I had never done before. I have sensitive skin so I was a little nervous at first, but the esthetician calmed my nerves and the results were magical!
I had a fantastic experience at Elan. I got (my first) microdermabrasion facial & was super impressed by the communicative approach, aftercare advice, &, most importantly, results.
You can tell how much care & attention is put towards the client's experience which is refreshing.