Microdermabrasion
Pricing:
Microdermabrasion Treatment $135:
In this skin treatment layers of micro-thin dead skin cells are removed through microdermabrasion promoting cell turnover to reveal healthier, smoother skin. Results are enhanced with Elan's custom process of cleansing and massaging a vitamin c and enzyme mask into the skin. You will then relax with a warm towel followed by a medical grade moisturizer and SPF. This treatment has long been a client favorite and one we love and believe in.
What is Microdermabrasion?
Microdermabrasion is a noninvasive cosmetic procedure in which the top layer of skin is removed to rejuvenate and promote new, healthy skin growth. We believe microdermabrasion is one of the best ways to protect your skin, particularly during summer months. This treatment can be helpful for improving light scarring, discoloration, sun damage and even stretch marks.
The removal of dead, dull, sun-drenched skin
Preps skin to receive deeper hydration from masks and moisturizers
There is no increased sun sensitivity from treatment
Provides instant glow and primes skin for even makeup application
How does it work?
At Elan our microdermabrasion procedure begins with your aesthetician utilizing our microdermabrasion device which rubs fine crystals onto the skin. This process gently exfoliates the outer most layer of skin essentially removing the top layer to promote healthier skin. Most clients do not report any pain from the procedure itself, but there may be slight swelling and redness for a few days following the treatment. To combat any side-effects, your skin care specialist will apply moisturizer at the conclusion of the treatment and provide a home skin care regimen. Many clients will notice results immediately following the procedure, though multiple treatments are recommended to deliver maximum results.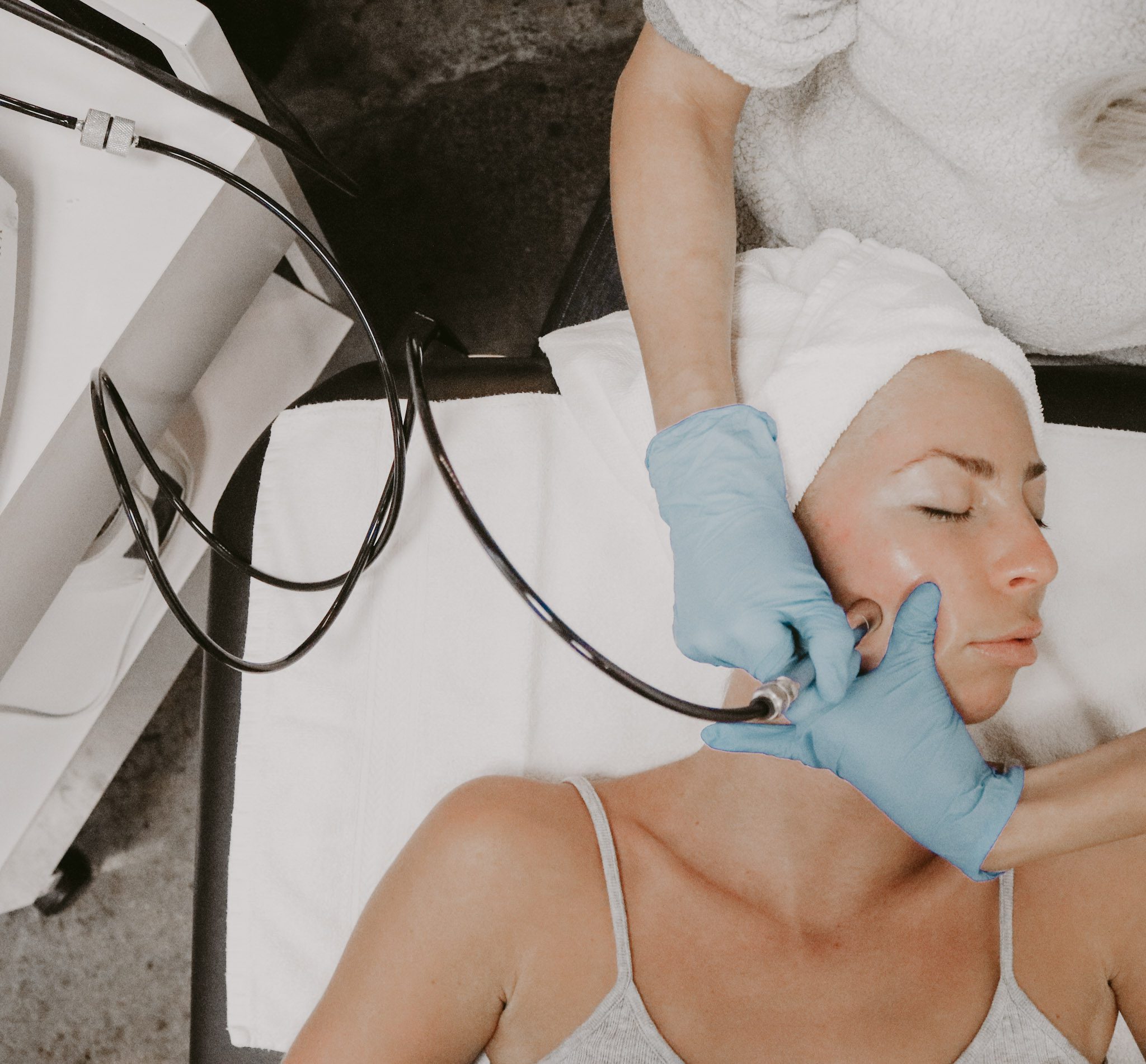 Candidates for Microdermabrasion
Anyone who wants smoother, brighter skin is a candidate for microdermabrasion as it is a process that works well with most skin types. Elan does recommend pre-appointment consultation to discuss any past cosmetic procedures or medical conditions.
Does it hurt?
Most clients enjoy microdermabrasion while a few will experience mild sensitivity during the procedure itself but it is not considered painful. It is typical to experience tenderness and/or redness following the procedure anywhere from a few hours to a few days.
What are the primary benefits of microdermabrasion?
Microdermabrasion reduces the signs of aging and can improve the appearance of discoloration and mild scarring. This process is a great way to exfoliate the skin, improve skin hydration and provide brighter, glowing skin as a result.
How should I prepare for my visit?
Typically Elan recommends that you avoid extensive sun exposure, tanning creams and waxing for a week prior to your appointment. You may also be asked to avoid exfoliating creams and masks approximately 3 days before your treatment.
Curious how to prepare for your Elan appointment? Curious about recommendations after your visit? See our Pre-Treatment and Post-Treatment Guides.
Customer Reviews on Google
Excellent experience every single visit. Accommodating, understanding, experienced aestheticians make you feel comfortable and well cared for. Masterful injectors tailor procedures to your specific wants and needs without taking away from natural beauty. Elan is the oldest Medspa in Nashville, and it truly is a great place for all things aesthetics!
I highly recommend Elan Skin for your skincare needs! It is a beautiful space and I am also greeted with a warm welcome. Beth is the absolute best and I trust her fully for all my skincare needs! I can't say enough good things about Elan!
I love Elan Skin so much ! The staff is great and I always feel amazing when I'm done with anything I get done from an eyebrow wax, a facial, Botox or filler. They make you feel your best!