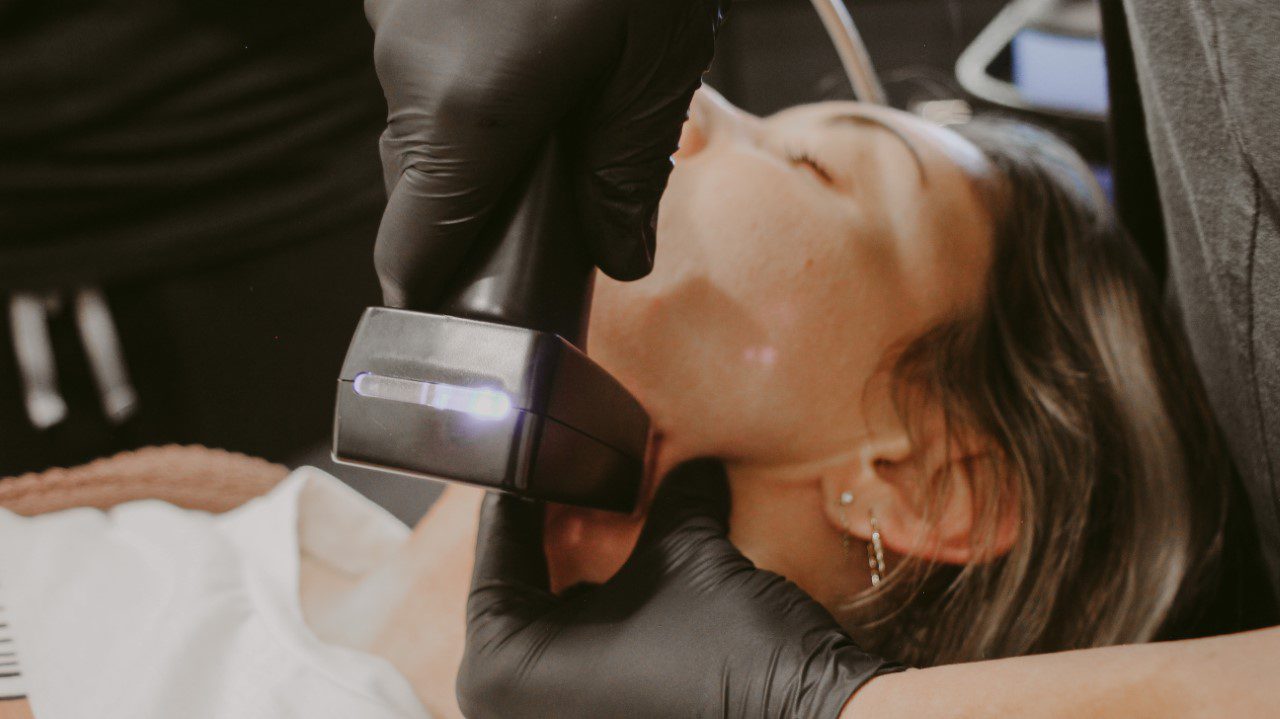 Morpheus8 is fractionated radio frequency microneediling – a new generation collagen and skin remodeling treatment for face and body. It's a safe, effective, and non-surgical treatment for full body skin resurfacing, skin tightening, and fat reduction of stubborn areas.
What does the Morpheus8 do?
Using targeted radio-frequency (RF) energy to remodel and rebuild collagen, Morpehus8 can be used to treat skin concerns on both the face and body, including the abdomen, legs, buttocks, arms, hands, jowls, chest, and neck. The resulting effect is plumper, firmer, tighter, and smoother skin in as few as 1 to 2 sessions.
Tiny needles penetrate the skin with targeted depth and heat up the tissue using RF with targeted energy to stimulate collagen or mold fat under the skin to obtain results for tightening and lifting the skin or contouring the sub-mental or other body areas. 
In addition to skin tightening, the Morpheus8 is FDA approved as a Subdermal Adipose Remodeling Device(SARD) and is the first and only device to diminish fat in delicate areas. It is great for melting away extra fat underneath the chin and can even target larger areas such as cellulite on the thighs and buttock. Postpartum abdominal laxity is another area that the Morpheous8 can improve–similar to a "mommy make-over" without the surgical downtime!
How does it work?
Before your treatment, topical numbing will be applied to cleansed skin for 50-60 minutes. This is to minimize discomfort during the treatment process. During the procedure, a handheld device is pressed into the specified area of the skin, allowing microneedles to perforate the skin. Once the microneedles are in place, they generate radiofrequency (RF) waves to penetrate deep into the dermal layer. Since the needles are tiny, most patients tolerate the procedure well. This simple, safe treatment delivers excellent results for all skin types. You can expect mild redness and swelling immediately post procedure which tends to subside within 2-3 days. Results are generally seen a month after treatment with continued improvement over time and with subsequent Morpheus8 treatments.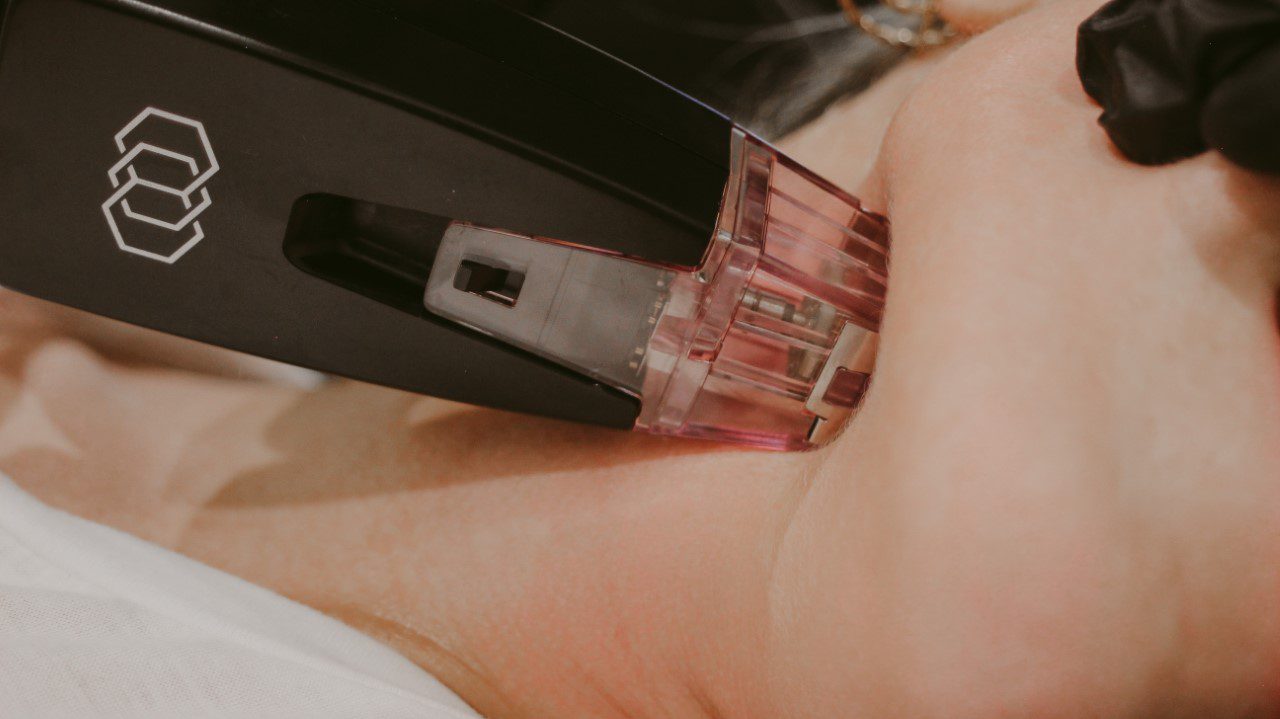 Candidates for Morpheus8
Morpheus8 is suitable for most healthy men and women looking to reduce signs of aging without going under the knife. It is also suitable for all skin types, whether you have dry, normal, oily, or sensitive skin. Common complaints that can be addressed with Morpheus8 include neck and chin fullness, rough skin texture, large pores, acne scars, stretch marks, fine lines, wrinkles, and loose skin. To qualify for Morpheus8 treatment, an individual must be in good general health.
When can I expect to see results?
While every patient's skin is unique, Morpheus8 results can be seen in as few as 3 days with the most noticeable results appearing after 1 month. You may continue to see improvements months after treatment as it takes collagen up to 6 months to fully form. Skin-tightening results can last on average 2 to 5 years.
What are the primary benefits of Morpheus8?
Morpheus8 allows you to experience the benefits of a facelift without the need for surgery. It is the perfect treatment for patients looking for gradual, scar-less skin correction. This advanced microneedling treatment penetrates deep into the skin and fat to rejuvenate aging facial features. Primary benefits include:
Increased collagen production
Diminish fine lines and wrinkles
Lift and tighten loose skin
Minimize acne scarring
Fades stretch marks
How many treatments are required?
For best results, we recommend three initial treatments, spaced 4 to 6 weeks apart – although there is no upper limit on how many treatments you can have.
What can I expect for aftercare and downtime?
Morpheus8 treatment is a non-invasive procedure so there is little need for downtime or recovery. Immediately after your treatment, you will look and feel like you have a moderate sunburn, and your skin may feel warmer or tighter than usual. To aid the healing process, avoid exercising or strenuous activity for 24 hours post-treatment and do not apply makeup until 48 hours after the procedure. Following your treatment, use a soothing cleanser or face wash with lukewarm water to wash your face and follow up with a gentle moisturizer or healing ointment. If you choose to go outside, apply a broad-spectrum UVA/UVB sunscreen to protect your skin. You can resume work or normal activities directly following treatment.
Curious how to prepare for your Elan appointment? Curious about recommendations after your visit? See our Pre-Treatment and Post-Treatment Guides.
Customer Reviews on Google
Excellent experience every single visit. Accommodating, understanding, experienced aestheticians make you feel comfortable and well cared for. Masterful injectors tailor procedures to your specific wants and needs without taking away from natural beauty. Elan is the oldest Medspa in Nashville, and it truly is a great place for all things aesthetics!
I highly recommend Elan Skin for your skincare needs! It is a beautiful space and I am also greeted with a warm welcome. Beth is the absolute best and I trust her fully for all my skincare needs! I can't say enough good things about Elan!
I love Elan Skin so much ! The staff is great and I always feel amazing when I'm done with anything I get done from an eyebrow wax, a facial, Botox or filler. They make you feel your best!