Pre-Treatment Guide For Chemical Peels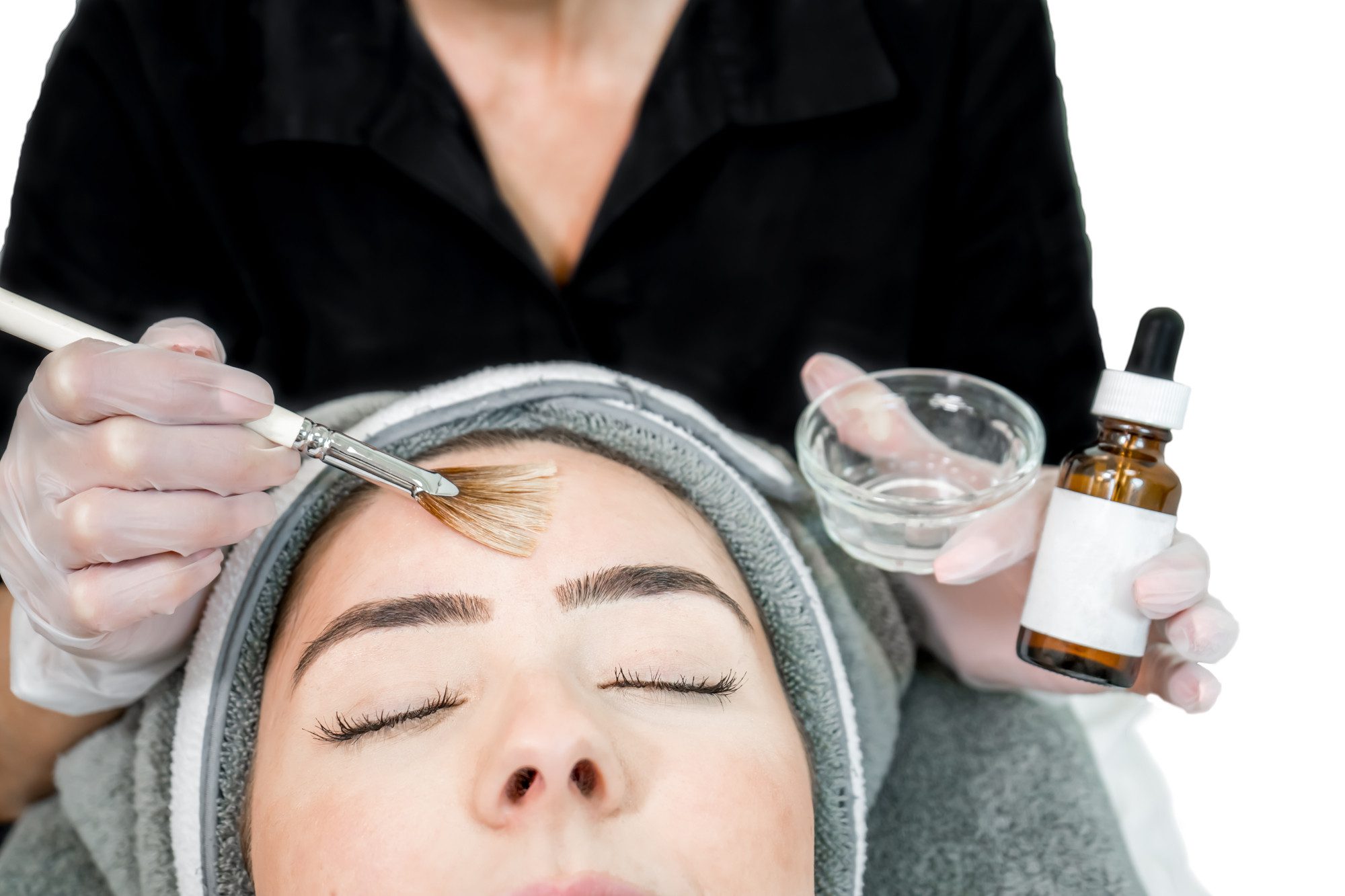 What Are Chemical Peels?

Chemical peels are one of the most popular procedures for removing signs of aging, increasing skin radiance, improving sun damage and reducing pore size. The essence of this cosmetic process involves the application of chemical solutions to remove dry or damaged skin cells and reveal the new, healthy skin cells underneath. Chemical peels can be applied to improve the appearance of the face, neck, decollete, and hands.
Elan Skin provides a wide range of peel options each designed to target specific skin care needs. We offer light peels for superficial peeling, often showing no signs of down time. Moderate peels may have 2 – 5 days of gentle sloughing which can easily be managed with extra moisturizer and can be covered with makeup. Peels which offer more dramatic results may involve more visible peeling and sloughing for 5 – 7 days or more. We recommend consulting with one of our medical skincare specialists to determine the best individual approach for your needs.
How To Prepare for Chemical Peel Treatment?

Avoid aggressive exfoliation for 2 days prior
Refrain from waxing in the treated area for 5 days prior
Stop the use of retinol 1 week prior
What To Expect During Your Chemical Peel Treatment

Prior to any chemical peel, you should consult with a skin care professional to determine a treatment plan. Based on factors such as your skin's current condition, personal goals, lifestyle and desired outcome, the best treatment approach for your skin will be recommended, including the number of sessions required for your individual needs along with home care instructions.
During the procedure, your skin care professional will clean the treated area. Protective ointment may be applied to sensitive skin areas such as the corners of the eyes and nose.
A chemical peel solution will be applied to your skin for a short period of time, ranging from 2 to 5 minutes as your skin care technician monitors the condition of your skin and your comfort. When specific changes are detected in the skin, your technician will stop to procedure, typically by applying a neutralizing solution. Depending on the type and the depth of the chemical peel, you may feel mild stinging or burning while the chemical solution is on your skin. Discomfort usually subsides at the point when the neutralizing agent is applied.
Some peels are self-neutralizing and do not require a neutralizing agent. These procedures may leave a slight stinging sensation on the skin which can last for 30 minutes up to a few hours, reducing in intensity over time. This is a normal part of the procedure.
Some chemical peel procedures involve leaving the peel solution on the skin for two or more hours after the treatment. This may result in a mild tingling sensation which subsides after a short time.
In all cases, post-procedure instructions will be given to care for your skin in the hours following your treatment, that evening and for the days following your chemical peel.
Our goal is to help you feel more confident about your skin and our expert service providers are well positioned to do this with over 150 years of combined experience. With a broad array of lasers and technologies, we can help you with the issues you want to address. Visit us and learn why we have been voted one of Nashville's best skin centers by Nashville Scene time and time again.
Customer Reviews on Google
Excellent experience every single visit. Accommodating, understanding, experienced aestheticians make you feel comfortable and well cared for. Masterful injectors tailor procedures to your specific wants and needs without taking away from natural beauty. Elan is the oldest Medspa in Nashville, and it truly is a great place for all things aesthetics!
I highly recommend Elan Skin for your skincare needs! It is a beautiful space and I am also greeted with a warm welcome. Beth is the absolute best and I trust her fully for all my skincare needs! I can't say enough good things about Elan!
I love Elan Skin so much ! The staff is great and I always feel amazing when I'm done with anything I get done from an eyebrow wax, a facial, Botox or filler. They make you feel your best!