Pre-Treatment Guide For Facials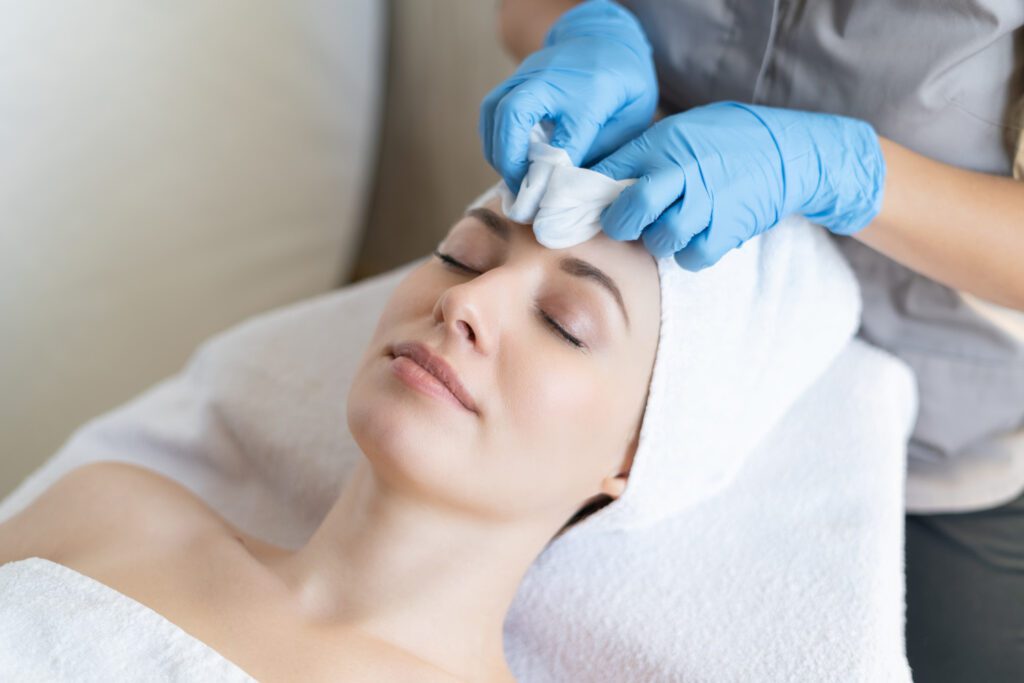 What is a Facial?
A facial is a luxurious and relaxing skincare treatment designed to address your specific skin needs while providing a moment of relaxation. Elan offers a variety of facial options to cater to different concerns and preferences, including the Elan Signature Facial, Elan Express Clean Facial, Teen Facial, and Elan Medi-Glow Facial.
How to Prepare for Your Facial Treatment:
To ensure the best possible experience and results from your facial treatment, follow these guidelines before your appointment:
Avoid excessive sun exposure and tanning beds for at least one week before the treatment.
Refrain from using retinoids, AHAs, BHAs, or any other exfoliating products for 48 hours prior to your appointment.
Do not undergo any other facial treatments, chemical peels, or laser procedures within two weeks of your facial treatment.
Inform your aesthetician about any skincare products, medications, or medical conditions you have before the treatment.
Arrive at your appointment with a clean face, free of makeup, lotions, or creams.
Stay hydrated and drink plenty of water leading up to your appointment.
What to Expect During Your Facial Treatment:
During your facial treatment at Elan, your aesthetician will perform a series of steps customized to your specific facial option:
Deep Cleanse: Your aesthetician will thoroughly cleanse your skin to remove any traces of makeup, dirt, or impurities.
Steam and Exfoliation: Steam or warm towels may be used to open up your pores, followed by gentle exfoliation to remove dead skin cells and reveal a fresh, radiant complexion.
Extractions: If necessary, your aesthetician will perform extractions to remove any clogged pores or blackheads.
Massage: Depending on your chosen facial, a soothing facial massage may be included to stimulate circulation, relax facial muscles, and promote lymphatic drainage.
Mask: A custom mask will be applied to address your specific skin concerns, such as hydration, brightening, or purifying.
Shoulder and Neck Massage: Some facial options include a relaxing shoulder and neck massage to enhance your overall relaxation and well-being.
The Elan Skin Difference:
Our goal at Elan is to help you feel more confident about your skin, and our expert service providers, with over 150 years of combined experience, are well-positioned to achieve this. With a broad array of lasers, technologies, and innovative treatments, we can address the specific issues you want to target. Visit us and learn why we have been voted one of Nashville's best skin centers by Nashville Scene time and time again.
We hope this pretreatment guide helps you prepare for your facial appointment. If you have any further questions or need assistance, feel free to reach out to us. We look forward to providing you with a relaxing and rejuvenating facial experience.
Customer Reviews on Google
Excellent experience every single visit. Accommodating, understanding, experienced aestheticians make you feel comfortable and well cared for. Masterful injectors tailor procedures to your specific wants and needs without taking away from natural beauty. Elan is the oldest Medspa in Nashville, and it truly is a great place for all things aesthetics!
I highly recommend Elan Skin for your skincare needs! It is a beautiful space and I am also greeted with a warm welcome. Beth is the absolute best and I trust her fully for all my skincare needs! I can't say enough good things about Elan!
I love Elan Skin so much ! The staff is great and I always feel amazing when I'm done with anything I get done from an eyebrow wax, a facial, Botox or filler. They make you feel your best!