Pre-Treatment Guide For Injectables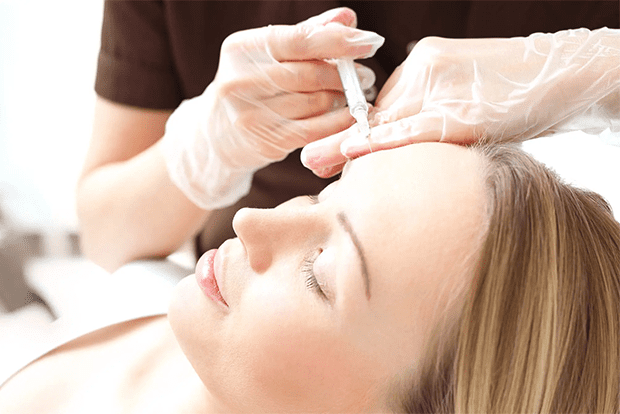 What Are Injectables?
Injectables are one of the most popular cosmetic treatments available today. Typically, injectables are used to relax facial muscles, contour or augment parts of the body or improve facial fat loss. Due to its quick downtime and low-risk, this procedure is a favorite for anyone looking to restore their youthful appearance and soften signs of aging.
Elan Skin provides a full complement of injectable procedures depending on your target area of concerns.
Botox/Dysport:
Botox and Dysport injections temporarily relax facial muscles to prevent or smooth out existing wrinkles and restore skin to a more youthful appearance.
Fillers:
Fillers are a type of injection that uses hyaluronic acid base gel (a substance created naturally by your body) to add volume to areas such as eyes, jawlines and lips. There are a wide variety of Allergan and Galderma fillers available at Elan Skin.
Kybella:
Kybella® is an FDA-approved injectable treatment for adults that permanently destroys fat cells under the chin for a gradually improved profile – whether you have a moderate amount of fullness, or a bit more.
How To Prepare for an Injectable Treatment
No vaccinations within 2 weeks of injection
To reduce risk of bleeding and bruising, avoid the following for 2 days prior to treatment:

Alcoholic beverages
Anti-inflammatories
Aspirin
Vitamin E
Ginkgo Biloba
Fish Oil

If you have a history of oral herpes simplex, you should be pre-treated prior to any lip enhancement procedure
What To Expect During Your Injectable Treatment

Injectable procedures involve the insertion of FDA approved chemicals beneath the skin via a fine needle. For most patients, the treatment will be relatively short, with some patients being administered to and complete with their procedure in less than 10 minutes. However, the length of your procedure depends on your personal needs as well as other factors. Some patients will see results rather quickly following their injectable procedure though it can take up to 7-10 days to see "final results".
Our goal is to help you feel more confident about your skin and our expert service providers are well positioned to do this with over 150 years of combined experience. With a broad array of lasers and technologies, we can help you with the issues you want to address. Visit us and learn why we have been voted one of Nashville's best skin centers by Nashville Scene time and time again.
Customer Reviews on Google
Excellent experience every single visit. Accommodating, understanding, experienced aestheticians make you feel comfortable and well cared for. Masterful injectors tailor procedures to your specific wants and needs without taking away from natural beauty. Elan is the oldest Medspa in Nashville, and it truly is a great place for all things aesthetics!
I highly recommend Elan Skin for your skincare needs! It is a beautiful space and I am also greeted with a warm welcome. Beth is the absolute best and I trust her fully for all my skincare needs! I can't say enough good things about Elan!
I love Elan Skin so much ! The staff is great and I always feel amazing when I'm done with anything I get done from an eyebrow wax, a facial, Botox or filler. They make you feel your best!