Pre-Treatment Guide For Microdermabrasion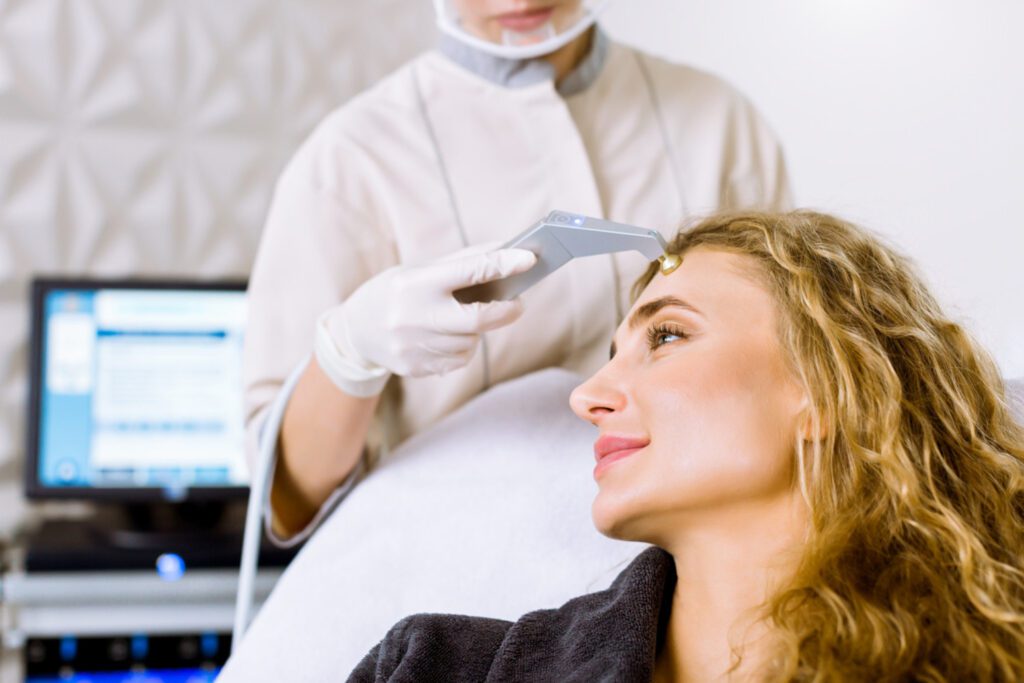 What is Microdermabrasion?
Microdermabrasion is a noninvasive cosmetic procedure that promotes new, healthy skin growth by removing the top layer of skin, which causes the skin to repair itself and stimulate the production of new cells. It is an effective way to improve light scarring, discoloration, sun damage, and fine lines. Microdermabrasion provides benefits such as the removal of dead, dull, sun-damaged skin, prepping the skin for deeper hydration from masks, serums, and moisturizers for an instant glow that primes the skin for even makeup application.
How to Prepare for Microdermabrasion Treatment:
To ensure the best possible results from your Microdermabrasion treatment, follow these guidelines before your appointment:
Avoid excessive sun exposure and tanning beds for at least one week before the treatment.
Refrain from using retinoids, AHAs, BHAs, or any other exfoliating products for 48 hours prior to your appointment.
Do not undergo any other facial treatments, chemical peels, or laser procedures within two weeks of your Microdermabrasion treatment.
Inform your aesthetician about any skincare products, medications, or medical conditions you have before the treatment.
Arrive at your appointment with a clean face, free of makeup, lotions, or creams.
Stay hydrated and drink plenty of water leading up to your appointment.
What to Expect During Your Microdermabrasion Treatment:
During your facial treatment at Elan, your aesthetician will perform a series of steps customized to your specific facial option:
During your Microdermabrasion treatment at Elan, your aesthetician will utilize a microdermabrasion device that gently rubs fine crystals onto the skin. This process exfoliates the outermost layer of skin, removing dead skin cells and promoting healthier skin. Most clients do not report any pain from the procedure itself, but there may be slight swelling and redness for a few days following the treatment. To combat any side effects, your skincare specialist will apply moisturizer at the conclusion of the treatment and provide a home skincare regimen. While many clients notice immediate results following the procedure, multiple treatments are typically recommended to achieve maximum results.
The Elan Skin Difference:
Our goal at Elan is to help you feel more confident about your skin, and our expert service providers, with over 150 years of combined experience, are well-positioned to achieve this. With a broad array of lasers and technologies, we can address the specific issues you want to target. Visit us and learn why we have been voted one of Nashville's best skin centers by Nashville Scene time and time again.
We hope this pretreatment guide helps you prepare for your Microdermabrasion appointment. If you have any further questions or would like to schedule a consultation, please don't hesitate to contact us. We look forward to assisting you on your journey to smoother, brighter skin.
Customer Reviews on Google
Excellent experience every single visit. Accommodating, understanding, experienced aestheticians make you feel comfortable and well cared for. Masterful injectors tailor procedures to your specific wants and needs without taking away from natural beauty. Elan is the oldest Medspa in Nashville, and it truly is a great place for all things aesthetics!
I highly recommend Elan Skin for your skincare needs! It is a beautiful space and I am also greeted with a warm welcome. Beth is the absolute best and I trust her fully for all my skincare needs! I can't say enough good things about Elan!
I love Elan Skin so much ! The staff is great and I always feel amazing when I'm done with anything I get done from an eyebrow wax, a facial, Botox or filler. They make you feel your best!