Pre Treatment Guide For Morpheus8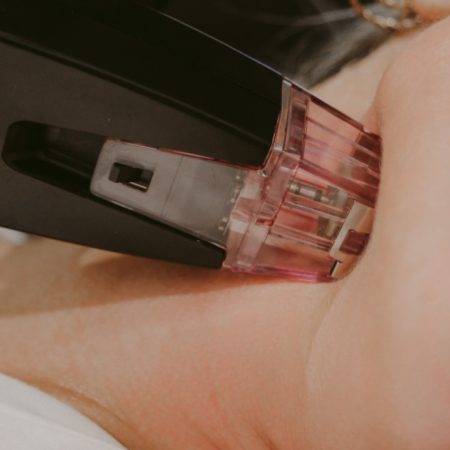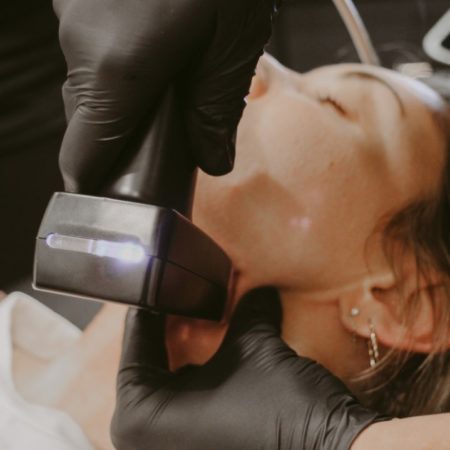 What Is Morpheus8?
Morpheus8 is fractionated radio frequency microneedling – a new generation collagen and skin remodeling treatment for face and body. It's a safe, effective, and non-surgical treatment for full body skin resurfacing, skin tightening, and fat reduction of stubborn areas.
What does Morpheus8 do?
Using targeted radio-frequency (RF) energy to remodel and rebuild collagen, Morpheus8 can be used to treat skin concerns on both the face and body, including the abdomen, legs, buttocks, arms, hands, jowls, chest, and neck. The resulting effect is plumper, firmer, tighter, and smoother skin in as few as 1 to 2 sessions, though 3 or 4 treatments are most often needed for the best results.
Tiny needles penetrate the skin with targeted depth and heat up the tissue using RF with targeted energy to stimulate collagen or mold fat under the skin to obtain results for tightening and lifting the skin or contouring the sub-mental or other body areas.
How To Prepare for Morpheus8 Treatment
Stop use of retinol and glycolic/chemical exfoliants at least

5 days

before.

Start a good skin hydrating regimen a few days before your appointment. Hyaluronic acid is recommended.

Avoid extreme sun exposure at least

1 week

before to avoid skin sensitivity.

On the day of your treatment, shower as normal and clean your face and neck, but do not apply makeup, powders, lotions, oils or any other products to the treatment area.
What To Expect During Your Morpheus8 Treatment
Before your treatment, topical numbing will be applied to cleansed skin for 50-60 minutes. This is to minimize discomfort during the treatment process. You will be seated in the waiting room or a treatment room during this time. We recommend bringing something to read or work on while you wait.
During the procedure, a handheld device is pressed into the specified area of the skin, allowing microneedles to perforate the skin. Once the microneedles are in place, they generate radiofrequency (RF) waves to penetrate deep into the dermal layer. Since the needles are tiny, most patients tolerate the procedure well. This simple, safe treatment delivers excellent results for all skin types.
Our goal is to help you feel more confident about your skin and our expert service providers are well positioned to do this with over 150 years of combined experience. With a broad array of lasers and technologies, we can help you with the issues you want to address. Visit us and learn why we have been voted one of Nashville's best skin centers by Nashville Scene time and time again.
Customer Reviews on Google
Excellent experience every single visit. Accommodating, understanding, experienced aestheticians make you feel comfortable and well cared for. Masterful injectors tailor procedures to your specific wants and needs without taking away from natural beauty. Elan is the oldest Medspa in Nashville, and it truly is a great place for all things aesthetics!
I highly recommend Elan Skin for your skincare needs! It is a beautiful space and I am also greeted with a warm welcome. Beth is the absolute best and I trust her fully for all my skincare needs! I can't say enough good things about Elan!
I love Elan Skin so much ! The staff is great and I always feel amazing when I'm done with anything I get done from an eyebrow wax, a facial, Botox or filler. They make you feel your best!