What is PRP?
PRP stands for Platelet-Rich Plasma and is a skin care therapy that uses your own plasma to promote hair growth, brighten the under-eye area, soften scarring, and yield soft, supple skin. Platelet-Rich Plasma (PRP) utilizes an increased concentration of autologous platelets suspended in a small amount of plasma. This highly concentrated plasma contains several natural growth factors (over 30 bioactive proteins) that can be injected into skin to promote collagen production and repair damaged tissue. PRP has commonly been used on athletes to speed up healing and has gained its reputation as liquid gold with research backing to show improvement in fine lines and wrinkles, hair loss, texture and scarring. Elan Skin utilizes PRP for:
Hair loss – PRP has been shown to reinvigorate dormant hair follicles and stimulate new hair growth in male pattern alopecia.
Facial rejuvenation – PRP injections can treat wrinkles, photo-damage and discoloration in conjunction with other treatment modalities.
Post-traumatic scars – PRP combined with centrifuged fat tissue and fractional laser resurfacing improve the cosmetic appearance of scars.
How does it work?
PRP is a minimally invasive procedure that involves isolating regenerating platelets from your own blood cells and, in turn, using this platelet-rich plasma to heal the body. The process begins by drawing blood from the patient. This sample is then placed in a centrifuge and spun to separate red and white blood cells from the patient's own plasma. This concentrated plasma is rich with platelets that contain rejuvenating factors and play a natural role in the body's regular healing process. Once these platelets have been separated, they can then be injected into damaged tissue to help it heal.
PRP has been shown to be an effective treatment for hair loss, reducing scarring and as a general skin therapeutic. PRP may also be used to repair damaged muscles and tendons in athletes. Typically, PRP involves 4-6 sessions and maximum effects are usually seen after 6 to 9 months.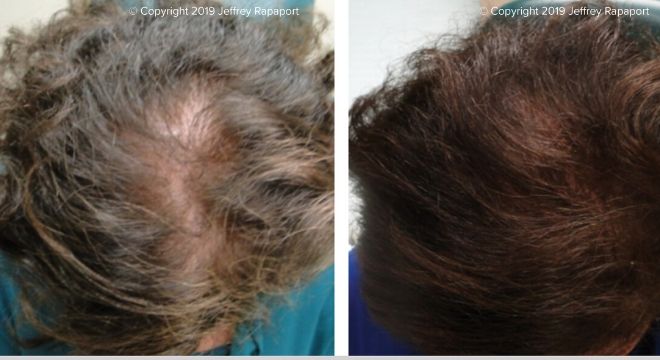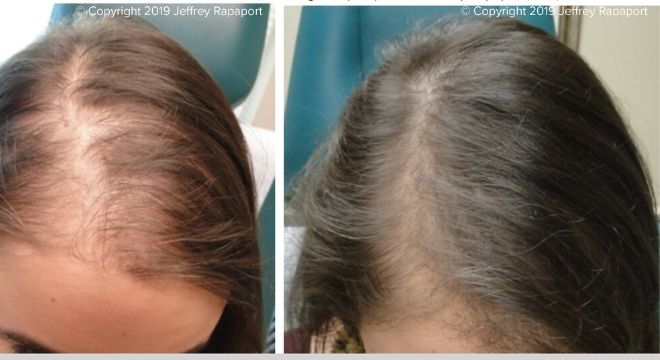 Candidates for PRP
PRP may be performed on both men and women for long-term hair loss or thinning and is also an effective treatment for scarring and as well as skin and facial rejuvenation. Services we perform at Elan that utilize PRP are microneedling, scalp injections, and facial injections. PRP may not be effective for individuals who utilize blood thinners, suffer underlying medical conditions such as cancer or sepsis, are heavy smokers or regularly use drugs or alcohol. Elan Skin recommends a consultation prior to scheduling your appointment to ensure PRP is the right treatment for you.
Does PRP hurt?
PRP does involve drawing blood and the reinjection of plasma into specific areas for treatment purposes. However, most clients do not consider the process painful and may only experience mild discomfort, depending on the area of the body being treated.
What are the primary benefits of PRP?
Research has shown that PRP can be an effective treatment for hair loss or thinning, brightening under the eye, softening scarring and in smoothing skin. PRP treatment is able to produce these results by utilizing your own highly concentrated platelets, which contain proteins your body naturally uses to heal itself.
How many treatments are required?
The number of treatments depends on individual goals and the area being targeted. Elan believes generally that the best results are seen following multiple treatments and results are typically seen after 6 to 9 months. Please consult one of our nurse injectors or skin care specialists to find out more about the number of recommended treatments we would suggest for your individual needs.
Curious how to prepare for your Elan appointment? Curious about recommendations after your visit? See our Pre-Treatment and Post-Treatment Guides.
Customer Reviews on Google
The experience at Elan is always enjoyable. The team is very friendly and helpful.
I see Sarah and she has transformed my skin in the last year.
Excellent service!
I have had such a positive experience with Elan Skin. The aestheticians are topnotch, personable, and give good counsel. Lindsay Young and Jen Regan are stellar professionals snd I trust their work and suggestions. My mother and sister are clients, too!
Such a lovely place!! From the first phone call with them to my first visit, everyone in the office was so kind and sweet. Caty was so helpful and answered all my questions that I had. Highly recommend this place ☺️