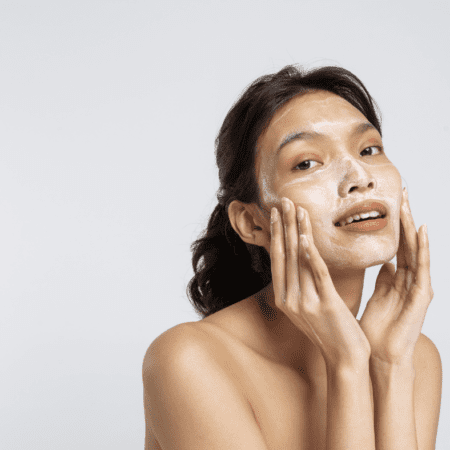 As one of the first medical spas in Nashville, we've spent nearly two decades caring for our patient's skin. We focus on each client's individual skincare needs and goals to create specific routines that deliver their desired results. For some people, this is simply enhancing an already strong skin care regime. While for others, we provide experiences that can completely transform their skin.
For everyone, we highly recommend a strong daily skin care regimen, especially in the evening. At night, we get the added benefits of sleep and repair for our bodies and this provides the opportunity for the skin to renew itself once you understand the process.
Step 1: Get Clean, Really Clean
The very first step is to remove make-up. Start with a make-up remover like micellar water or an oil-based option. Once your make-up is gone, now it's time to use a gentle cleanser that won't irritate your skin. This will remove surface dirt, oil, and any remaining make-up that may be lingering.
Step 2: Tone It Up
Despite many articles about why toner is a necessary part of a good skin care routine, we find people still want to skip this step. Don't! Today's toners are not the alcohol-astringent packed toners of the past that left skin dry. Toners now can help address a slew of skin care issues: shrinking pores, smoothing rough patches, restoring pH levels and more. Find a high-quality toner that will work with your skin type and help you get glowing, healthy skin.
Step 3: Pack a Punch with Products
After cleansing and toning, it's time to get serious about your skin care goals. Night-time is the perfect time to focus on anti-aging as the products you apply will have hours to work and absorb. This includes eye cream, spot treatments, retinoids, and any other serum or prescription product in your arsenal.
Step 4: Moisturize
Finally, but still incredibly important is moisturizing your skin. We can't stress enough the power of moisturizing at night for skin resurgence. Surge your skin with moisture, again taking advantage of the uninterrupted hours for absorption and repair.
If you're still unsure about the right night-time skin care routine for your skin, or if your skin has changed but your routine hasn't yet, contact us today for a free consultation. Our skin care experts will help get you on the way to healthier skin and a more confident you!