Waxing
Pricing:
Face
Brow $23
Chin $15
Lip $15
Brow + Lip $30
Full Face $55
Body
Bikini $55
Extended Bikini $65
Brazilian $75
Stomach $25
Full Abdomen $30
1/2 Leg $90
Full Leg $90
Full Leg + Bikini $110
1/2 Arm $35
Full Arm $45
Underarm $30
Toes/Feet $15
Men's Full Arm $80
Men's Upper Back $40
Men's Full Back $60
Men's Full Leg $120
Men's Full Back, Shoulders, and Upper Arm $85
What is Waxing?
Waxing is a very popular and widely used method for semi-permanent hair removal. As the name implies, the process involves the use of wax to remove hair from the root, leaving smooth, hair-less skin in its place. Depending on the individual and area of the body, waxing results typically last 3 to 6 weeks and can be done on almost any part of the body, including face, eyebrows, bikini area, legs, arms, back, chest, and feet. Waxing also rejuvenates the skin, removes dead skin cells and is a great exfoliation process.
How does it work?
At Elan Skin, high-quality warm wax is applied and smoothed over your target area. As the wax comes into contact with skin, it will cool and harden, and in the process, firmly attach to the fair follicles where it is applied. The wax is then removed in the opposite direction of hair growth to leave smooth, hairless skin behind. As is often the case, you may feel slight irritation when the wax is removed, but this sensation subsides almost immediately.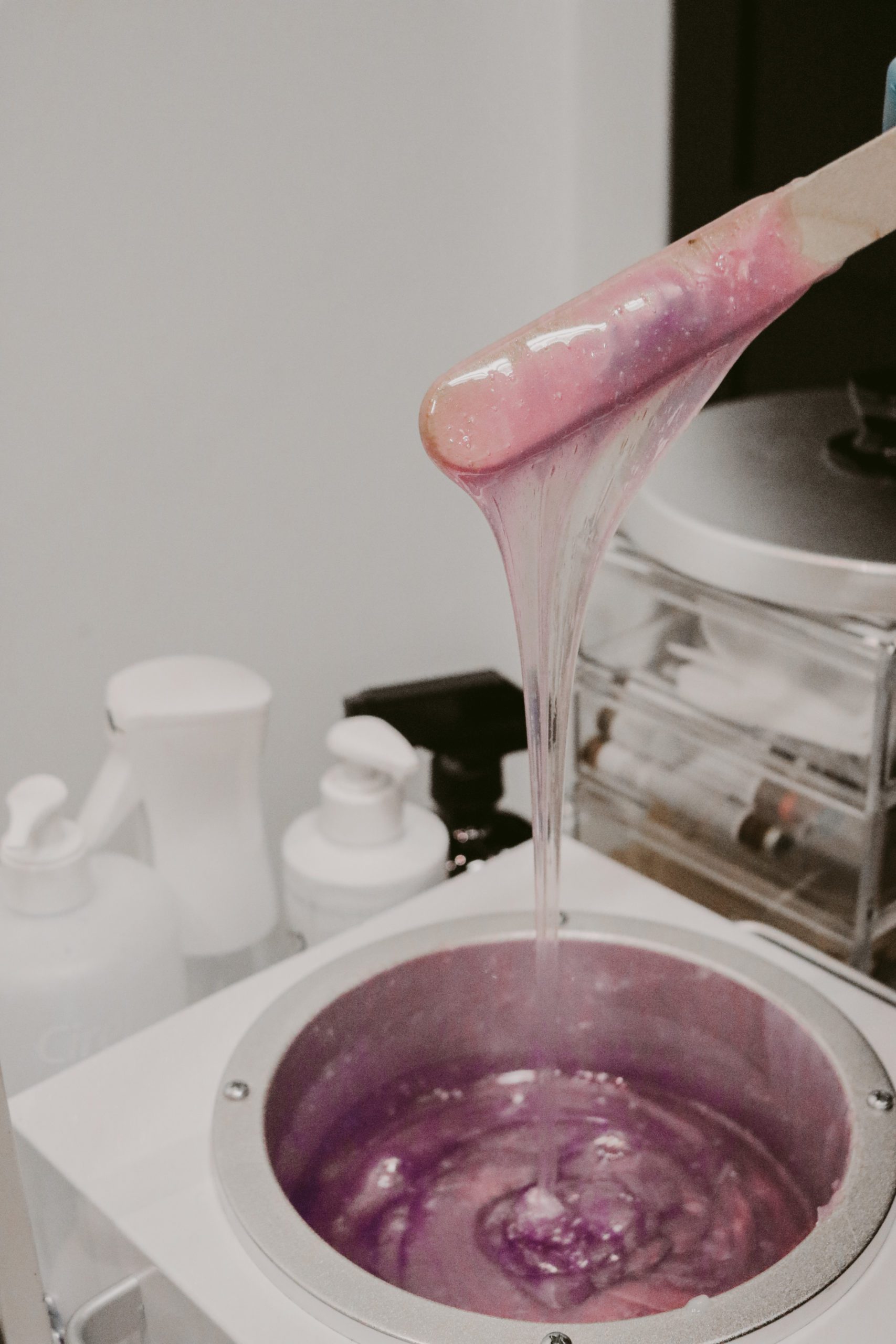 Candidates for Waxing
Waxing can be done on almost anyone. We do suggest that hair follicles in the treated area are at least ¼ inch in length, that you do not shave the treated area prior to waxing and that you refrain from the use of retinol at least 4 days prior to waxing.
How long does it take to see results?
Results are immediate. Once wax is removed, you are left with smooth, hairless skin in the treated area.
Does it hurt?
Most clients do experience some mild irritation, but this subsides almost immediately.
How long does it last?
Depending on the individual and the treated area, results typically last 3-6 weeks.
Is there anything I should consider after waxing?
We recommend you avoid heat producing activities such as exercise, sauna, hot tubs or sexual activity (specific to bikini/Brazilian treatment) for one day.
What if I break out?
Breaking out is rare. If this does occur, you may apply a soothing gel such as aloe vera. For facial waxing, minor breakouts may occur. Toners or acne treatment creams can be used to decrease or cover irritations.
Curious how to prepare for your Elan appointment? Curious about recommendations after your visit? See our Pre-Treatment and Post-Treatment Guides.
Customer Reviews on Google
The experience at Elan is always enjoyable. The team is very friendly and helpful.
I see Sarah and she has transformed my skin in the last year.
Excellent service!
I had the Signature Facial and the Dermaplaning Treatment at Elan. This was by far the best facial that I have ever had! It was so relaxing and my skin was absolutely radiant after my treatment.
I also had dermaplaning which I had never done before. I have sensitive skin so I was a little nervous at first, but the esthetician calmed my nerves and the results were magical!
I had a fantastic experience at Elan. I got (my first) microdermabrasion facial & was super impressed by the communicative approach, aftercare advice, &, most importantly, results.
You can tell how much care & attention is put towards the client's experience which is refreshing.