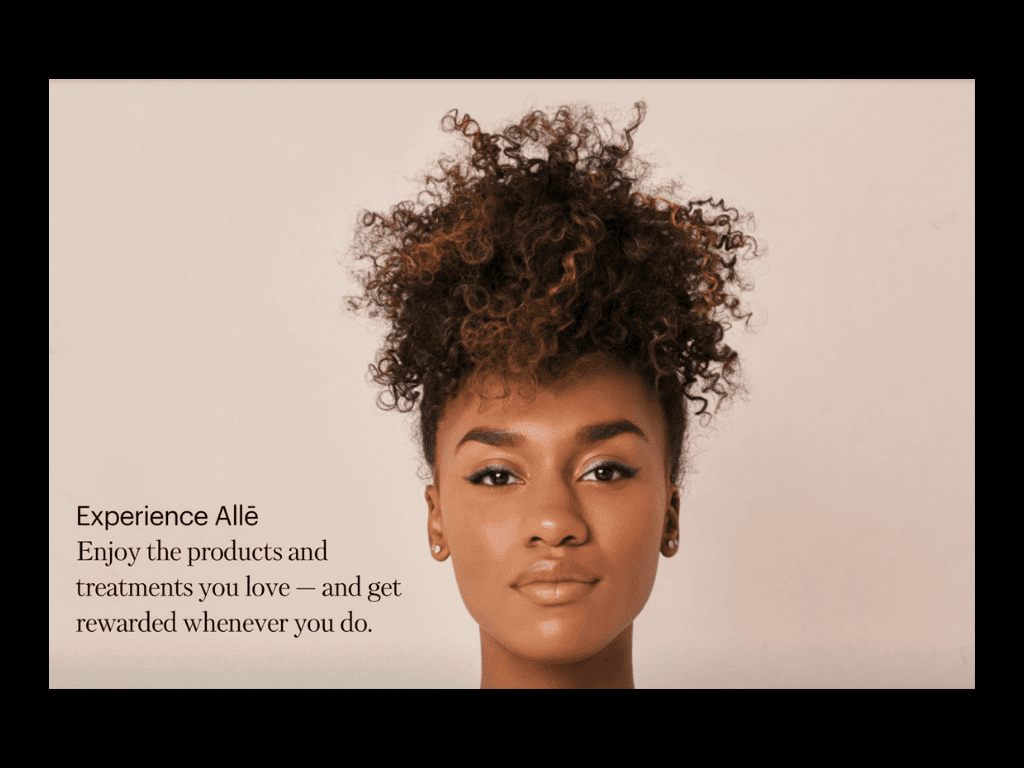 What is Allē?
Alle, formerly Brilliant Distinctions, is a points-based loyalty program designed to help you earn discounts or special promotions on your favorite products and skin procedures such as injectables, facials, or even CoolSculpting. Introduced by Allergan (the company that produces Botox), it was the first-ever aesthetics-focused rewards system, and they've been dedicated to creating the best version of themselves ever since, no doubt inspired by their amazing customers!
Elan is a proud Alle provider, making it easier for our customers to glow brighter than ever. Alle gives you points every time you purchase a treatment with an Allergan brand, such as Botox or CoolSculpting, and anytime you purchase products from their SkinMedica product line. They also provide points for non-Allergan procedures. Our customer service team has been helping clients realize savings for over 10 years, and can do a lot of the work for you!
How to Earn Points
We've already talked about how you can easily earn and stack up points on your preferred Allergan products, but did you know you can earn points on competitor products too?
Most loyalty programs only let you stick to their brand, but you can use your points on a wide variety of services to get discounted treatments on future Botox treatments. 
Here's how earning points works every time you visit our Elan Skin clinic in Nashville: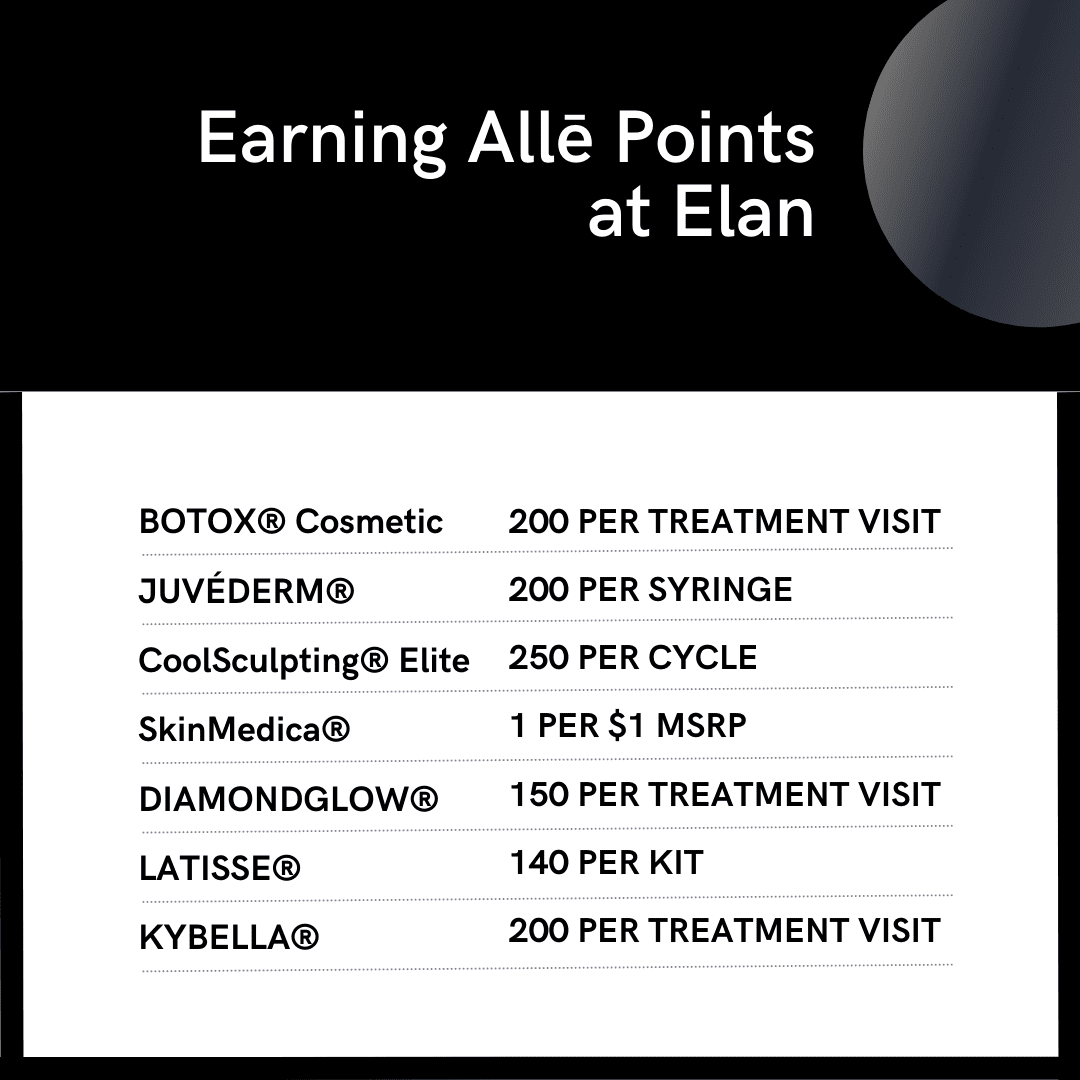 Helping you love the skin you're in has always been our primary passion. That's why, Elan is an Alle partner and redeems Alle points on a wide variety of services! We believe you deserve to be rewarded for all the work you put into your skin and believe Alle Rewards are a perfect way to do just that—without breaking the bank. 
The fact is, Alle and Elan together serve to celebrate you everyday by bringing you closer to what you love, and us, of course! 
Sign Up for Alle today and start earning points!