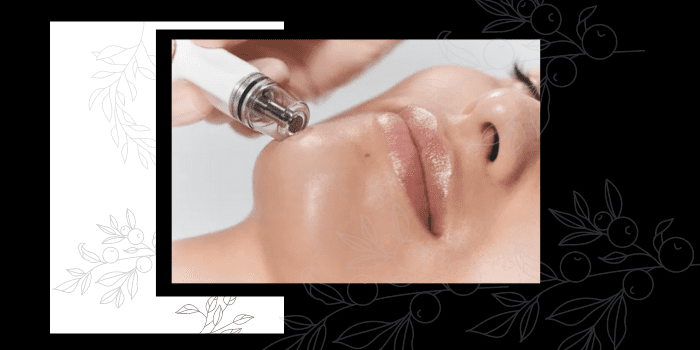 If you're tired of the same old facial treatments and don't like the feel of heavy, wet oils and creams, say hello to DiamondGlow! This new treatment gives your skin a fresh, radiant glow and treats pesky facial problem areas with ease. If you're interested in mixing up your spa treatments and need some radiance in your life, here's everything you need to know about DiamondGlow. 
What is DiamondGlow? 
DiamondGlow is a 3-in-1 facial that targets problems on the face like dryness, uneven tones, acne, and the appearance of fine lines. The treatment works to exfoliate, extract and infuse serums – all in one flawless application. The power of the facial is in the unique wand used throughout the process. The tip of the wand is made with real crushed diamonds that break up dead skin and other debris. The wand includes a suction feature to pick up all the dead skin and deeply clean your pores. The wand also allows for serums and oils to be infused into the skin. It's compatible with five different serums, including Skin Brightening, Ultra Hydrating, Vitamin C, Pore Clarifying, and SkinMedica's signature TNS Advanced+.
How Does it Work?
A DiamondGlow treatment is a two-step process. First, steam is applied to the face to open up the pores to get the skin ready for extractions and exfoliation. The aesthetician will then use the wand to remove dead skin and debris from the face, as well as exfoliate the skin and infuse it with serum. The entire process only takes 30 minutes, and you can expect immediately radiant results! Your skin will benefit from newfound smoothness, brightness, and an overall refresh.
How is DiamondGlow Different? 
The DiamondGlow facial process allows for clients to target specific problem areas on the face in a short and easy treatment. Since there are five different serums to choose from, it's easy to target particular skin issues and achieve your best results. The effects of this treatment can be seen immediately and those who have experienced DiamondGlow enjoy a multiplying effect over time. DiamondGlow treatments also promote lymphatic drainage for the neck and eye areas. This can reduce the appearance of wrinkles and help with overall hydration in the face.
DiamondGlow is a perfect choice for a quick treatment with maximum results. It's compatible with all skin types and addresses common issues like acne, sun damage, dry skin, uneven skin tone, and fine lines, and wrinkles. 
If you're thinking  about giving DiamondGlow a try, one of our aestheticians here at Elan Skin would be happy to walk through the process with you and get your appointment booked. We can't wait to work together to give you a gorgeous, radiant glow.